Joined

12/23/18
Messages

629
Location
Real Name

Steph
Hi guys!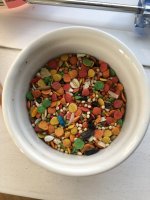 Charlie is running low on the homemade seed mix we got from the breeder (pictures above mixed with a bunch of colored pellets) which is pretty far away, so I decided to go to the pet shop and give commercial seed mixes a try. I tried my best to pick the healthiest they had, at least that's what I thought...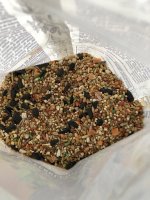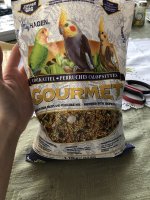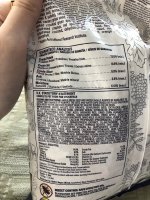 I was horrified to find wayyy more sunflowers seeds than I thought! And no veggies like advertised! I don't have much time to prepare fresh veggies for Charlie everyday though I try to give him some when I can so I was hoping there would be dried ones
I immediately started picking out the sunflower seeds to keep aside as treats, lol...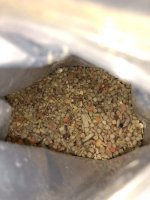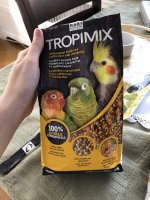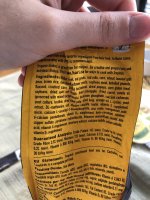 I also got some Tropimix, but again less veggies than I thought there would be.

Are those mixes any good if fed no more than 50% of Charlie's diet? He is fed Tropican pellets for the other 50% of his cage food (so excluding fresh foods) and there is already Tropican pellets too in both the mixes I got so I guess that is good, at least.

Maybe I should trust pictures more than whats written on the bag!


Any commercial seed mixes you would recommend in Canada? Either in pet stores or online but I would prefer in store...

Maybe I could make my own seed mix? Or should I go to the breeder to get their mix? Hmmm...

Please send help! Thank you in advance!