I just got 2 new budgies around 3 days ago. According to their previous owner they were on an all-seed diet ( specifically canary seed). So on the day I first got them . I noticed that Sugar, the dilute violet budgie had some feces( quite dark colored and dried up) being stucked on his vent .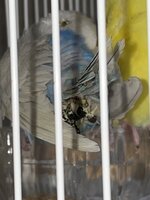 So I decided to cleaned them up with cotton pad and warm water. And Yes I still kept his previous all-seed diet as I cant really do any diet conversion as of now as otherwise he wont eat and I am afraid that his sickness may be getting worse. Also he has been puffed/ fluffed up and sleeping most of the time, throughout the day.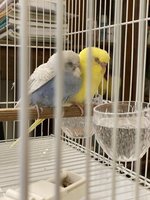 But he has been eating quite well though. I am just worried due to his abnormal feces droppings and inactiveness . On the third day, I noticed that Jingle, my lutino budgie had underwent a similar issue, its just that compared to sugar his feces is much more wattery.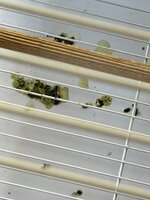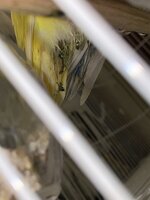 Is this perhaps caused by stress ??? Diarhea ?? I really need some help and suggestions as there isn't a singke avian vet nearby .