♥❀Livin´ in Lovebird Land❀☼
Super Moderator
Avenue Veteran
Celebirdy of the Month
Mayor of the Avenue
Avenue Spotlight Award
Avenue Concierge
Joined

1/8/18
Messages

29,206
Location
Hello, my name is Zara, it has been 41 days since I last spent more than 1 hour out of the house. I think I'm going cuckoo... Me and my man walked to a local restaurant for dinner and as soon as I got home I change into snuggly pj's so Adélie can snuggle in to his favourite spot.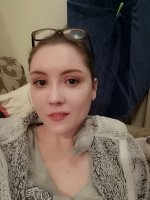 He's the cutest. I just wanted to share how adorable he is.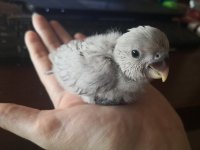 He's now 6.5weeks old but so small still, his brothers (1day older) are already flying and have now weaned onto solid food but Adélie is still having 4 formula feeds a day.
He doesn't like sleeping in his nest, he cries, he only likes to sleep on me... I think he actually thinks I'm his mum
He's just a little fuzzy fluffy ball of sweetness, I have to share how adorable he is with the world