Joined

6/16/19
Messages

149
Hello, so my rehomed grey had started plucking. Well not exactly plucking but chewing on tail and wing feathers. I have several questions regarding collars. I consulted an avian vet and he suggested either a collar or calming medications. I will be doing this while I i am desensitizing her to toys, wood, perches, ect.
Im not sure which i should go for but i feel like medication won't be too good for her. But collaring her hurts me inside to do
. I am worried she might break a blood feather sometime in the future. She is a sweetheart and had never bit me once even when i was first taming her down (she was not handled in the previous home). It's only been a year and i am still building trust with her and im worried collaring her might make everything go backwards.
Here is the collar the vet suggested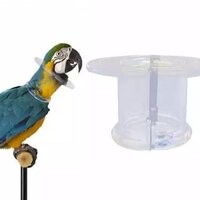 Seems pretty uncomfortable. I think I will go with a softer restraint collar. Im not sure if something like this can work for her as she is chewing tail and wing feathers.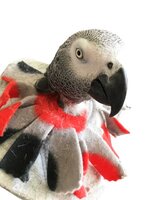 maybe something like this?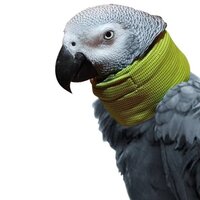 im thinking of getting ones from birdsupplies.com or avianfashions anyone had experience with any of them?
any info on if i should use collars or meds and if so which type would be much appreciated!
Here is a picture of her feathers.