There's one happy macaw in the hrafn household tonight!!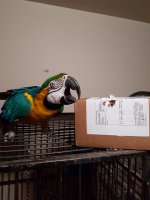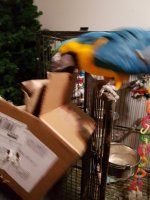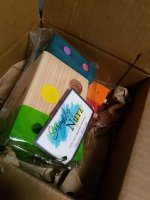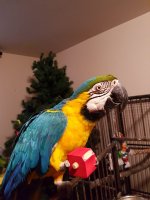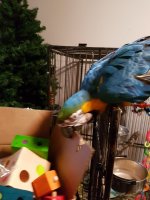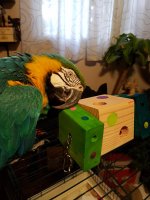 I've wanted to get Senõr Destructor an Impenetrable Block for ages, and what better time?! The amazing
@Macawnutz
even threw in a couple of foot toys for him to demolish.
He's having insane amounts of fun, and I'm in love with his new toys! He's gonna have a gay ol' time with his new Block.
Endless thank yous to Sarah, and to everyone who voted for Taco! You're all the best!