Stopped for lunch at Caldermeade Farm and noticed for the first time that they had an aviary with a green and yellow budgie as well as this stunning IRN. Anyone know what this colour of IRN is typically called?
I've never seen one with this colour and was stunned with the smokey grey and purple tones to her feathers.
In my area all we typically see for sale are yellow or green ones. Frankie was a more uncommon blue one.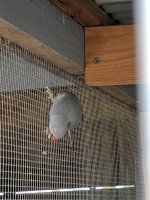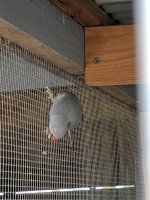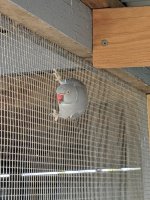 I included the only picture I could get of the budgie too
it kept flying away every time I managed to get my camera to focus. I'll admit im not a fan of budgies but something about this one made me fall in love. It was too cute