Hi everyone, i hope someone can help me. I have to budgies and they are around 3 and 4 years old, the older one is male and called Coco and the younger is female and called Zoey.
For the past 1,5 years Zoey has occasionally portrayed different behaviour, and has a different appearance. Her feathers start looking scruffy, untidy and fluffy. Primarily around the head. She is usually really quiet but when she is like this she sometimes start making noises, and when she's like this Coco is particularly caring with her and helps her clean her feathers.
Usually her being like this only lasts a morning, and it isn't every morning. But today she was fine this morning and then around lunch she looked scruffy again and I got quite sad because I am afraid something is wrong.
It is around 1,5 years ago she also started "feeding" Coco and just spitting food everywhere occasionally, but i have seen him feed her as well, so i don't know if it is normal behahvior since they never made eggs. Other than that I noticed that some of her brown cere is gone, and I can see some blue cere instead.
Primarily I just want to know if anyone knows anything about why she is acting the way she is and looking the way she does! I really hope someone can help me, because I am worried about her. I really love them.
They are acually my little sisters birds, but because I had to move a little far away from home when going to university, I took them with me to keep me company.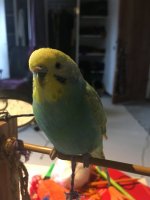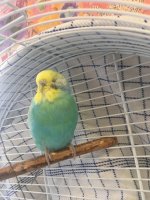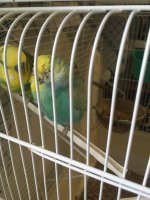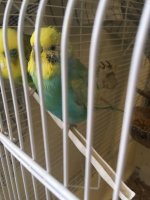 I have attached some pictures of her, one of how she normally looks and a couple of how she looks which causes me to worry. I don't know excatly how often she doesn't look normal, but I think it is once every couple of weeks, sometimes a couple of mornings in a row, but she always goes back to normal.