Hey folks, I just wanted to drop in and join this forum to ask for advice, and hopefully give some advice to and from other bird keepers. Right now, I have one budgie, and I have many questions to ask about this budgie. Here's a low res picture of my bird.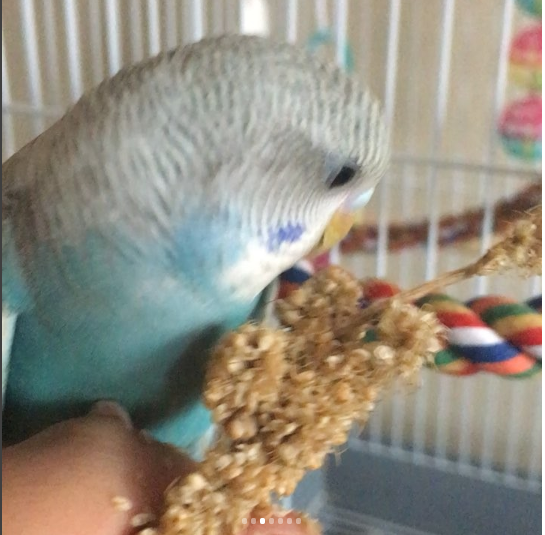 (Nua is the birds name)
Also, recently my bird has been really aggressive towards me and my family. I thought it was lack of sleep, and lack of chew toys, so for these past few days. I've been making a DIY toy with all the sticks of millet that he's eaten up, and recently gotten a bird kabob, and he loves to chew.
He/she (I don't know the gender yet) is aggresive towards me and my finger. Prompting to bite it if I don't have millet in hand. 3 days ago, we were doing training and she was a pro at stepping up! Now she's just not doing it anymore. Do I spend too much time with my budgie? I've had Nua since the 17th of July, 2018
Thank you for all the future responses!
~Kifird