Checking out the neighborhood
Joined

4/29/21
Messages

4
Hello, everyone!
I am quite new to this forum and this is my first post
To give a short introduction: I have a 1-year-old lovie named Watermelon and a newly adopted 6-month lovie named Papaya.
I recently adopted Papaya about a week ago because I wanted a friend for Watermelon, but I noticed that she is often puffed up and isn't as active as my older lovie. Papaya isn't too fond of hands due to mistreatment from her previous home, but we're slowly working on our bond. Papaya often chirps when she sees me or hears my other lovie, other than that, she isn't that active. They have not fully met yet due to her 30-day quarantine, and I thoroughly wash my hands after handling one bird before another. So I doubt my older lovie has spread any diseases.
This morning I came to change her water, and I noticed that her poop colour and texture suddenly changed. They went from a brownish colour with white urates to green-green colour with green urates. From the time she has been living with me, I have not changed her diet at all. Her droppings have a bit of a smell, whereas my other lovie's droppings are relatively odourless. However, I'm unsure if their varying diets play a role in that. I feed my 1yr old a mixture of seeds, fresh vegetables and fruits, and I've been incorporating pellets recently in his diet as well. My 6month has only had the "Harrison's Bird Food High Potency Super Fine" pellets, along with other treats, from my knowledge.
I want to take her to the vet for a check-up but my father keeps dismissing my concerns. I cannot drive myself to the vet, but I am deeply concerned for her health. I will be attaching photos of her and her droppings below. Am I being too paranoid, or are my worries valid? Could this behaviour be due to stress from a new environment? Someone, please quickly respond with advice and thoughts on this situation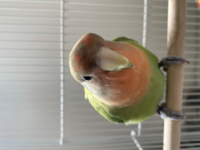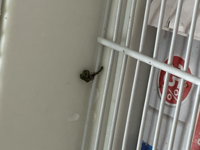 Last edited by a moderator: