Ri-DQ-lously crazy 4 TAGs!
Avenue Veteran
Celebirdy of the Month
Mayor of the Avenue
Avenue Spotlight Award
Joined

11/21/11
Messages

19,311
Location
Real Name

Jennifer
Back in May 2016, Greyhaven Exotic Bird Sanctuary took on the responsibility of rescuing, paying the medical needs, feeding and housing the remaining 584 World Parrot Rescue parrots. They still have 125 parrots left in their care. Their hugely discounted vet bill at Night Owl Bird Hospital is about $400,000! Dr. Anne McDonald and Night Owl have given so much to make sure these birds get the medical attention they need. Another veterinarian was hired specifically to care for these birds. They were all sick, most are still sick with chronic illnesses. They have needed surgeries. They have a vet tech that works full time. Some are fully hospitalized.

Lucky Lou was a WPR bird who had so much love to give despite her past. She would take other needy birds literally under her wing to comfort and protect them, including Coco. Lucky lost her fight to cancer but her legacy lives on helping other birds in need. The Lucky Lou Legacy Project raises money to provide toys to WPR and other rescue birds in need. @Danita through Lucky Lou Legacy recently started the sponsorship program for especially needy birds to provide them with the special toys and treats from which they would benefit. And the Lucky Lou Legacy Fund provides financial aid to birds in need of medical care where their owners are not financially able. This fund is overseen by Dr. McDonald and Night Owl and only used where there is a real need.

All money raised in this auction will be split between the existing WPR vet bills and the Lucky Lou Legacy Fund.

If you would like to donate to the WPR/Lucky Lou Legacy Drive
without participating in the auctions, please click here:

​
Auction Rules
​
1. Bidding is from Saturday, January 20, 2018 @ 9 am ET to Sunday, January 21, 2018 @ 6:59 pm ET. The winning bidder will be the last to bid by 6:59 pm ET.
2. Prices are in US $.
3. Shipping is not included unless otherwise stated in the individual item threads.
4. Minimum starting bid is $5 US unless stated otherwise.
5. Minimum bid increment is $2 or $5 US depending on item value. Please follow what is stated in the item thread.
6. Post questions about the item on the thread it is listed.
7. Do not bid on this thread. Each item will have its own separate thread in this forum which you can get to by clicking on the item titles below.
8. Payment is expected immediately. Please do not bid unless you are serious about buying, donating and can pay at auction close.
9. Payment for items is to be made using the Donations button (Paypal) here on Avian Avenue. Any shipping fees not included is to be paid directly to the item donor.
10. Items will be shipped once the winning bid amount has been paid as well as shipping cost, if applicable.
11. Auction is open to Avian Avenue members. No minimum post count required.
12. Have fun & thanks for bidding!!!
Item Listings
(page 1)
Item #1
Custom Long Fleece Preener
Starting Bid: $15 US
Minimum bid increment: $2
Donated by: @Jenphilly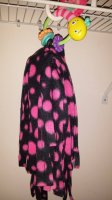 Item #2
Custom Short Fleece Preener
Starting Bid: $15 US
Minimum bid increment: $2
Donated by: @Jenphilly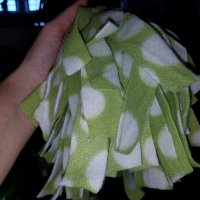 Item #3
Macaw Rock
Starting Bid: $15 US
Minimum bid increment: $2
Donated by: @Jenphilly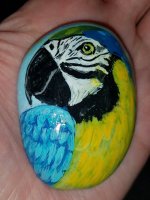 Item #4
Adult Coloring Book
Starting Bid: $5 US
Minimum bid increment: $2
Donated by: @Lady Jane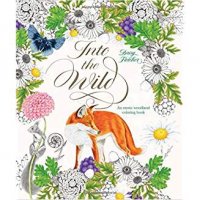 Item #5
Rhodanite Necklace
Starting Bid: $10 US
Minimum bid increment: $2
Donated by: @Princessbella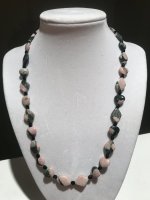 Item #6
Black Necklace
Starting Bid: $10 US
Minimum bid increment: $2
Donated by: @Princessbella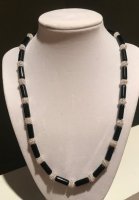 Item #7
Bird Necklace
Starting Bid: $10 US
Minimum bid increment: $2
Donated by: @Princessbella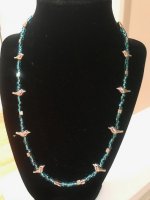 Item #8
Parrot Ate Stick Family
Starting Bid: $12.50 US
Minimum bid increment: $2
Donated by: @Jenphilly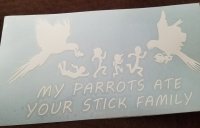 Item #9
Custom Chop Mix
Starting Bid: $15 US
Minimum bid increment: $2
Donated by: @aooratrix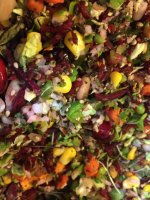 Item #10
Macaw Oil Painting Set or Custom Set
Starting Bid: $25 US
Minimum bid increment: $5
Donated by: @WallyLoopey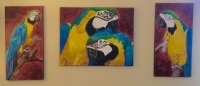 ​
Last edited: