Sprinting down the street
Joined

11/17/10
Messages

367
Location
Real Name

Johanna
I didn't put this in my intro post cause I didn't realize that it was here, hehe.
My daughter has nine Black Start hens that we keep at our aunts house. We got them through 4-H and originally had twelve. She took three of her best to the show/auction and for her first year, she got Best in Breed AND Best in show!
They are almost 7 months old now and we love them. And they love my daughters shoe laces! We have one that is on the ornary side and we named her Dinner. Ok so no, we aren't really going to eat her, but we tell her we are if she doesn't behave...doesn't work, she ignores us..ha.
I do have a few pics but none recent. I will try to get some in the next day or two if we can get out there before it gets dark.
Ok so I dont have as many pics on the computer as I thought. Here are some older ones.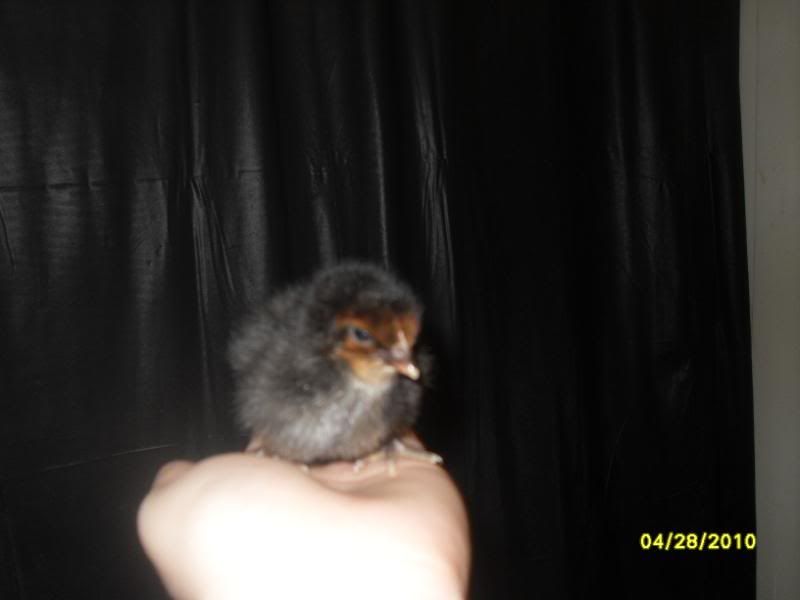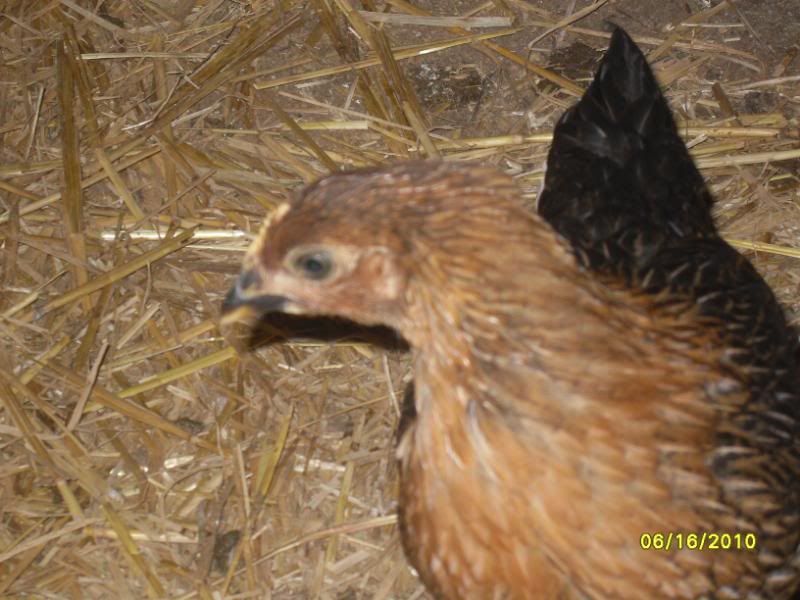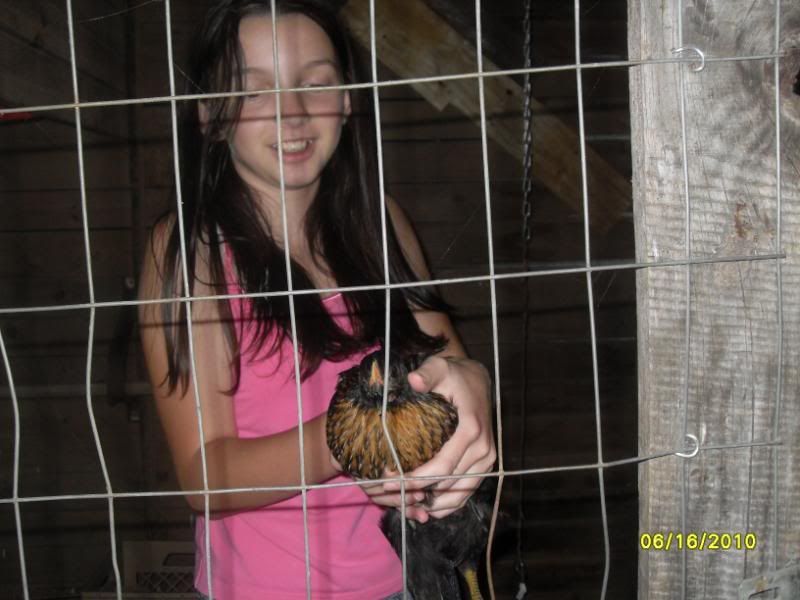 That would be my oldest minion, mwahahahaha. She is the one in charge of the chickens mostly. She is 13 now. I feel so old....