Hello!
So, my baby Lestat was sold as a boy (also the dude at the petshop had no idea how old he is, but he said for sure less than a year), but I'm thinking maybe not? I didn't hear him whistle yet and he's a whiteface pearl so, from what I've read so far, if he has had his first molt he sholdn't be a pearl anymore. From what I've seen his tail feathers don't have stripes and his face is a light grey color. Here's some pictures: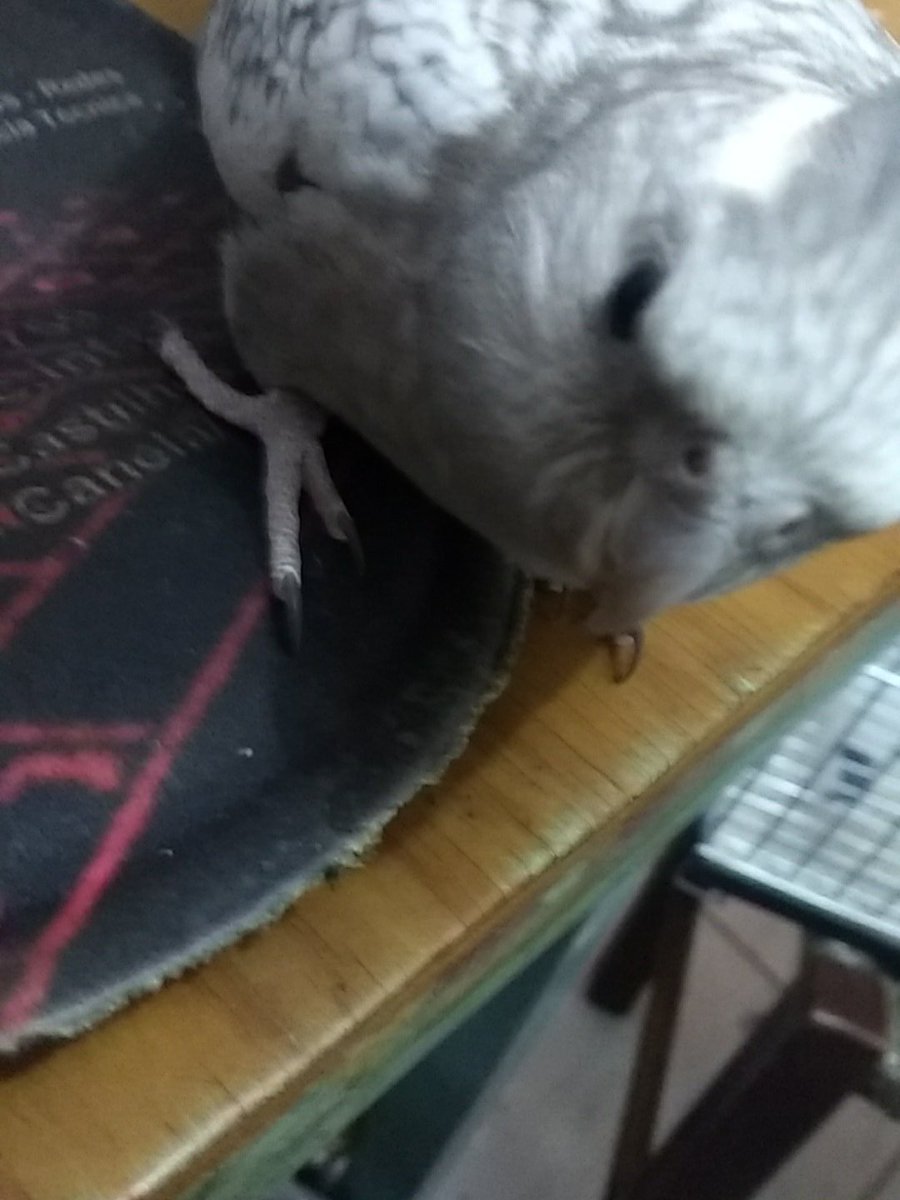 (I think this is the only picture I took that his face is actually the same color as irl, here he was trying to eat my mousepad)
(I was trying to take pictures of him to post but he's very active out of the cage so most of them ended up like this, some even more of a blurry mess)
(Finally he sat down!!! Right after this he went inside the cage to take a nap)
If you can help me find out if my good boy is in fact a good boy or a good girl, I'll (and hopefully him too, no misgendering in this house) be very thankful!