Biking along the boulevard
Joined

10/16/09
Messages

6,080
Location
Real Name

Susan
they live outside.

Thought I'd share a few pics of my chickens.
This is Polish our polish crested rooster. I know real original name.
The back of his head had been plucked bald until we did away with our silky bantam rooster who was causing all types of problems in the coop. Polish wasn't the only one who started growing feathers back when we got rid of Silky. So glad to see his almost full crest. Just love his fluffy head.

Polish crowing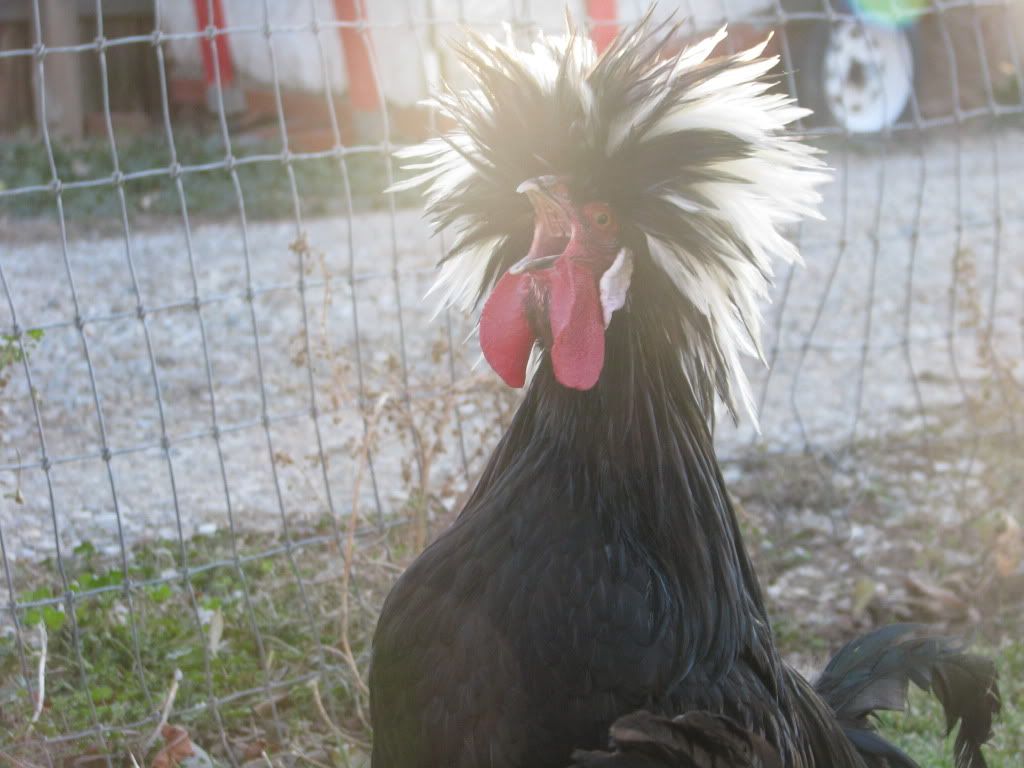 Strutting his stuff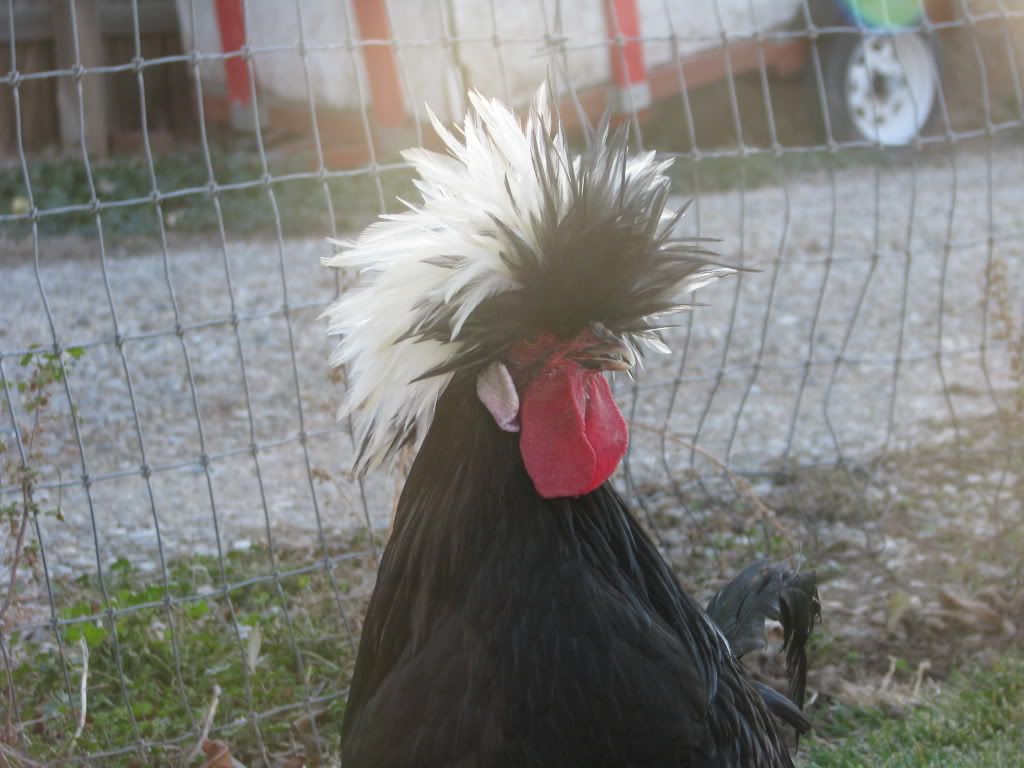 Cinderella
She somehow broke her one leg this past summer. So put her in one of my spare flight cages for 6 weeks to heal up. My husband said she'd never lay again but she proved him wrong before she was even moved back to the coop she laid me a present.
You can see how her right leg is alittle crooked. But she doesn't let it bother her.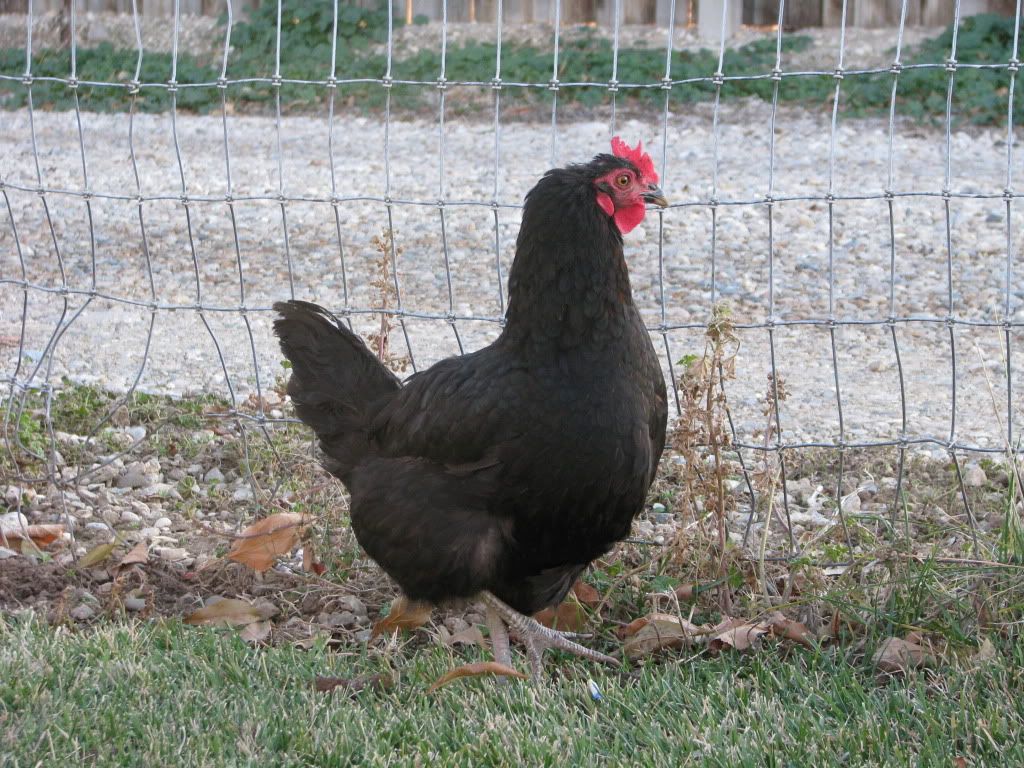 Cinderella and Goldie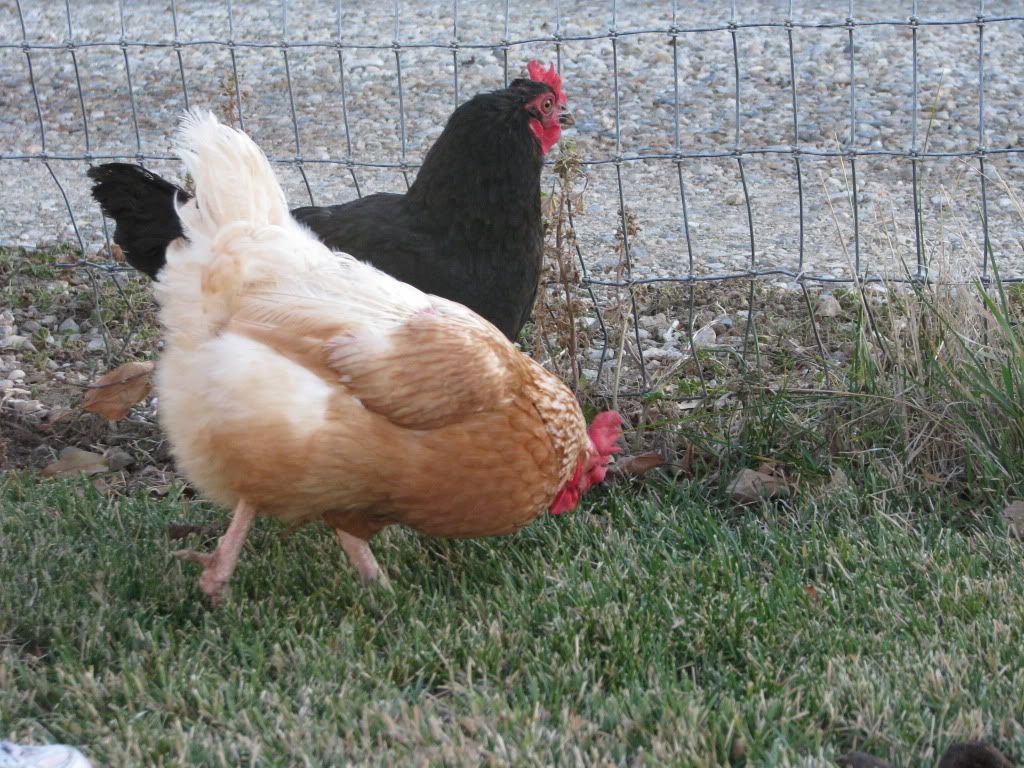 My son loves Goldie. The 2 of them have quiet the relationship. This past summer they'd lay out in the grass together.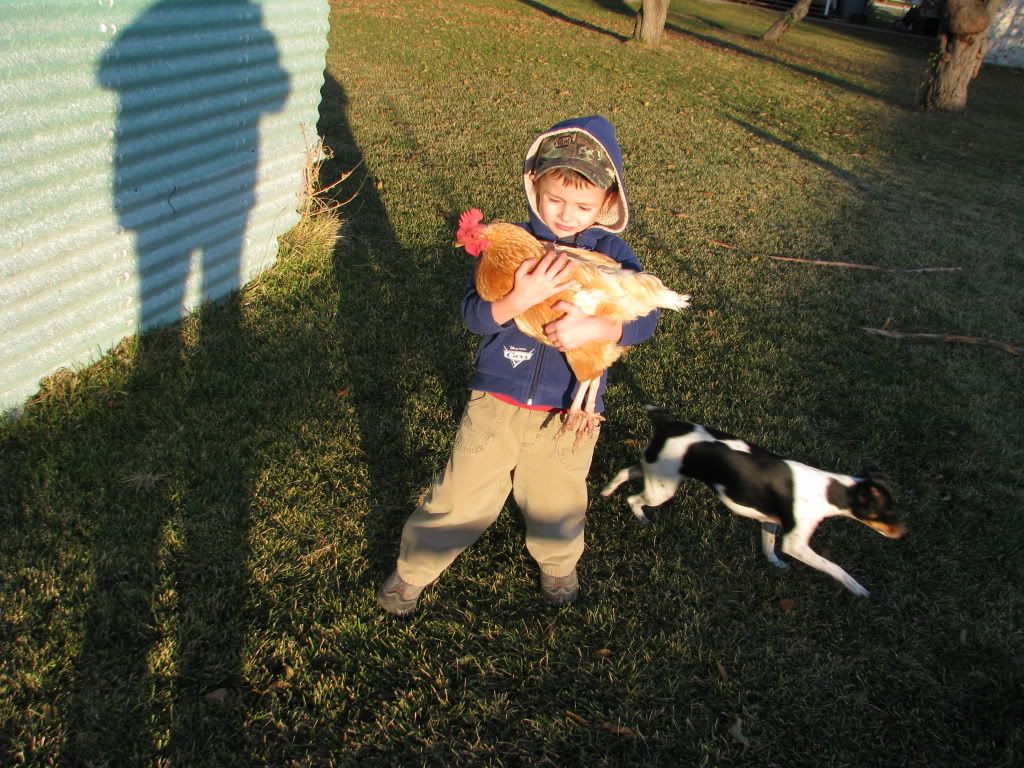 We also have a Rhode Island Red Hen and a bantam rooster but somehow I missed taking their pictures the other day.