Rollerblading along the road
Avenue Veteran
Celebirdy of the Month
Joined

3/14/13
Messages

2,053
Location
Not for lack of trying, my guys just won't eat fresh vegetables. Fresh fruit, no problem but they only get a small portion with breakfast. We tried freeze dried years ago and they love it. Kale, beets, carrots and corn they won't touch but freeze dried they will demolish.
Between a multi pack from Nutristore on Amazon and Nuts.com, we go through a five pound mix of peas, corn, broccoli, green beans and carrots every 5 to 6 months.
My sister sent me a GC for Texas freeze dried for Christmas. I orderd:
2 quart freeze dried vegetable mix (1 regular, 1 no fruit)
1 canister Prissy puffs (made with mostly sweet potato and coconut)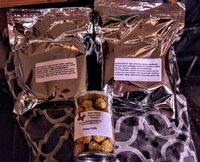 The order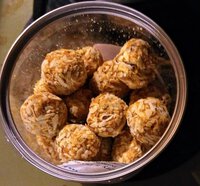 prissy puffs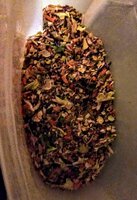 No fruit mix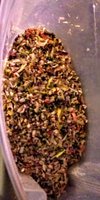 With fruit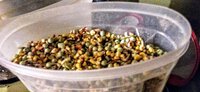 Mixed with their regular FD mix. They seem to like, perfect size for cheeks. Small but not too small to pick up and dunk ( they are water dunkers).
Depending on my food budget, this may get added to their mix. Tomorrow is oatmeal day and will crush up a puff as a topping and see how they like.