Rollerblading along the road
Mayor of the Avenue
Avenue Spotlight Award
Joined

4/8/18
Messages

2,877
I notice that one of Java's primary feathers seems to come in with a considerable amount of white. It also doesn't seem to develop properly before falling out. He broke a blood feather a few months ago so I saved it, but that same feather is still growing in differently than the rest.
These are his molted feathers over the months.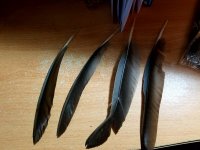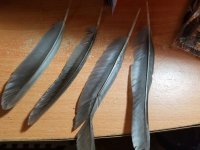 This is the oddball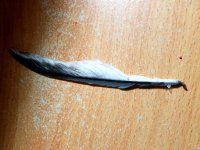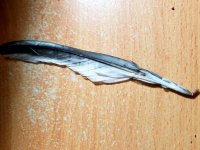 I know Vasas are prone to PBFD but I'm not sure this is it. All his prior bloodwork came back perfect, but do I need to test specifically for PBFD or would it show up in a full chem panel?