Just some quakers enjoying their lettuce!
I'm especially proud of Penny ! This was a 2 year journey to get her eating romaine lettuce! One of her favorites now!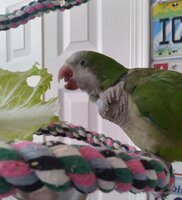 Pikachu enjoying her romaine, is Phoebe plotting something?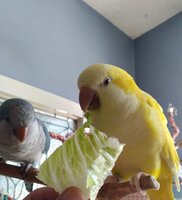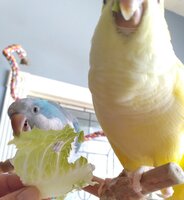 Yep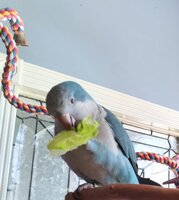 Little theif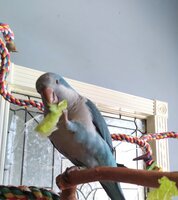 But I'm a proud momma that they take like its a treat!
Love to see your quakers enjoying veggies!
None quakers more than welcome! Celebrate any parrots eating veggies!