Aloha to all Quaker caretakers!
We are relocating to India soon and Dipper, our 1 year old Quaker is requesting a new perch. He is trying to talk these days, loves head scratches, and kisses, and of course when he hears ancient prayers whispered closely...he bobs and dances and fluffs up in response trying to get as close as possible to feel the vibration.
We think this whole time Dipper is just that a male...but....
Les talk about rehoming,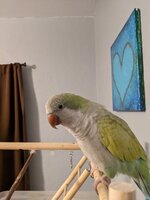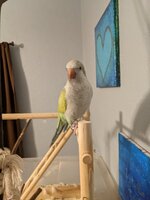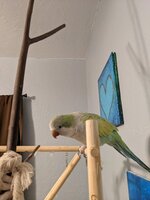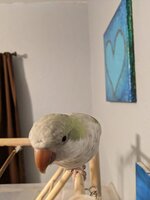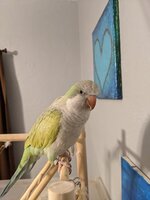 and ideally a nice flight Avery is a plus.
Blessings and thank you for the time reading this blurb about Dipper.
Florida 808.446.9030