Checking out the neighborhood
Joined

3/28/21
Messages

2
Hi. I am worried about my budgie's dropping.
I have two budgies, male and felamle, both one year old and came from the same breeder.
I noticed their droppings look very different. One (left on the picture) looks white and much bigger than the other (right on the picture) one.
Left one is female's but she never laid eggs. It's been like this for 6 months and they are both very active and eat well, 38-40g.
I am worried she might have digestion problem, pancreas problem as I checked website information. I'm trying to find vet but there is no avian vet near me and I don't want to take them to GP vet who doesn't have any idea about birds.
Have you had the same problem? Have you seen the same kind of dropping? If so, please give me ideas of what it is, how to treat this. (or no need to worry)
Thank you.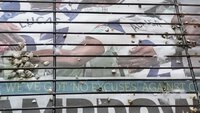 Last edited: