Joined

3/12/20
Messages

8
Real Name

Conner
I would like to say some stuff about my African Peach-faced lovebirds.
First, You all are probably wondering what type of lovebirds I have.
I have what is called a peach-faced opaline lutino lovebird."the munchkin"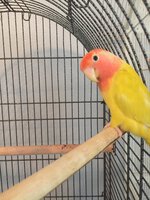 She is about several months old and loves to be hand fed she started trusting people earlier this month, her name is Boujee.
Then I have Rosy, he is a Rosy-faced lovebird that is very interactive with his mate and me and my dad."the comedian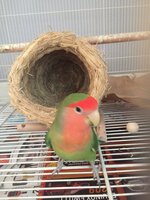 He is 2 and a half years old and wants to play. He is an adventurous little comedian.
Next we have Rosy's mate Gucci. She never wants to play but she mostly trusts me, she also likes to be hand fed.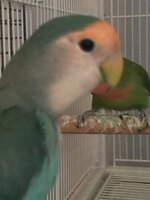 She is 1 year and a half, she's the blue one." Mrs.buisness"
Those are my interesting birds with all different personalities. Oh and they all like Romaine lettuce.