Rollerblading along the road
Avenue Veteran
Joined

1/18/17
Messages

1,723
Location
Real Name

Melissa
I have a guinea pig and bunny. My guinea pig is a female, her name is Puddles. She is my last guinea I probably won't get another. I feel bad that she doesn't have a friend, but it is hard to find guinea pigs unless you buy from a big chain store, and I won't do that. Occasionally the shelter has them, but usually in pairs and the cage isn't big enough for three of them. I had another guinea pig named Acorn, he unfortunately passed at the end of February. My bunny is a female as well, and a rescue, her name is Blackberry. She is a mini rex.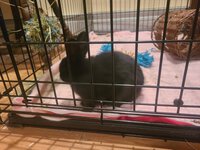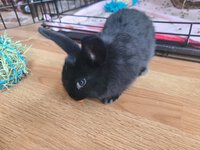 She likes to explore, get head scratches, and run around the room. She gets the zoomies a lot.
Here is Puddles, sitting in my lap. Her favorite treat is those baked pretzel shaped treats. Give her one and she'll run around in circles before eating it.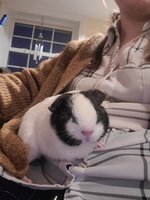 Oh, and here is a picture of Acorn for anyone who wants to see a picture of him. He was a white crested guinea pig. He also got the zoomies a lot, he loved to run. His favorite treats were those yogurt drop treats.