Jogging around the block
Avenue Veteran
Joined

5/28/12
Messages

710
Location
Real Name

Kas
In my previous thread I stated I was expecting two babies this week and one of them was a mystery as far as gender. Well, they're here and the goose is a girl! This marks a new chapter in raising and living with waterfowl, for me!
Welcome Lilith, the Blue Indian Runner Duckling, and Angel, the Embden Gosling!
This is their sleepy time area.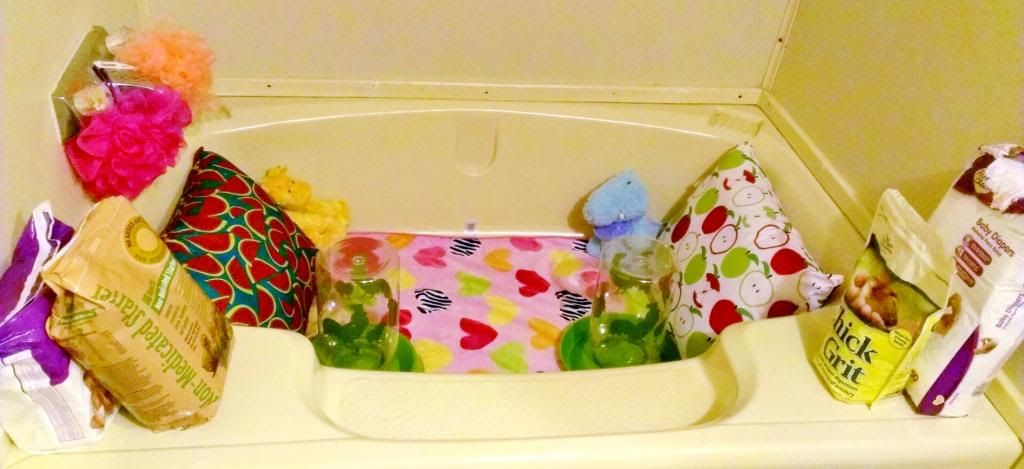 This is Angel, the Embden Goose
This is Lilith, the Blue Indian Runner Duck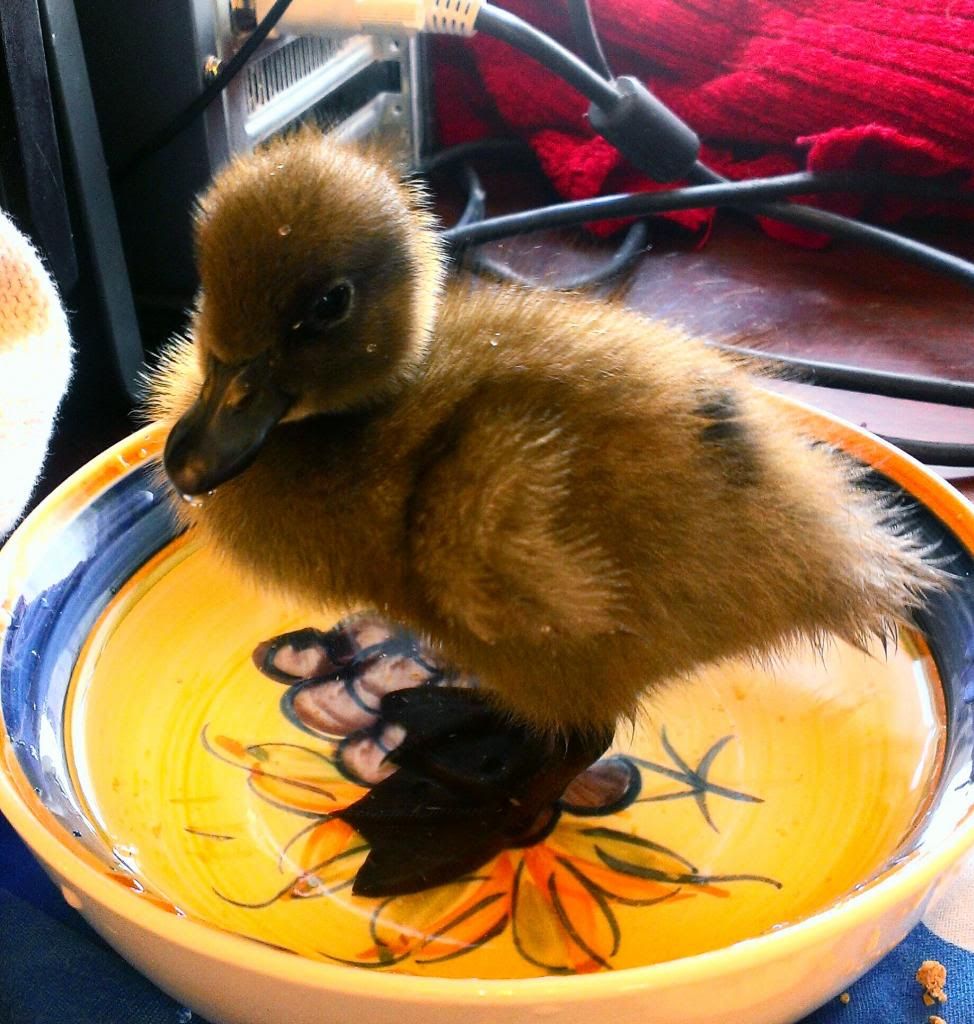 Sleepy~
Enjoying a pretty day~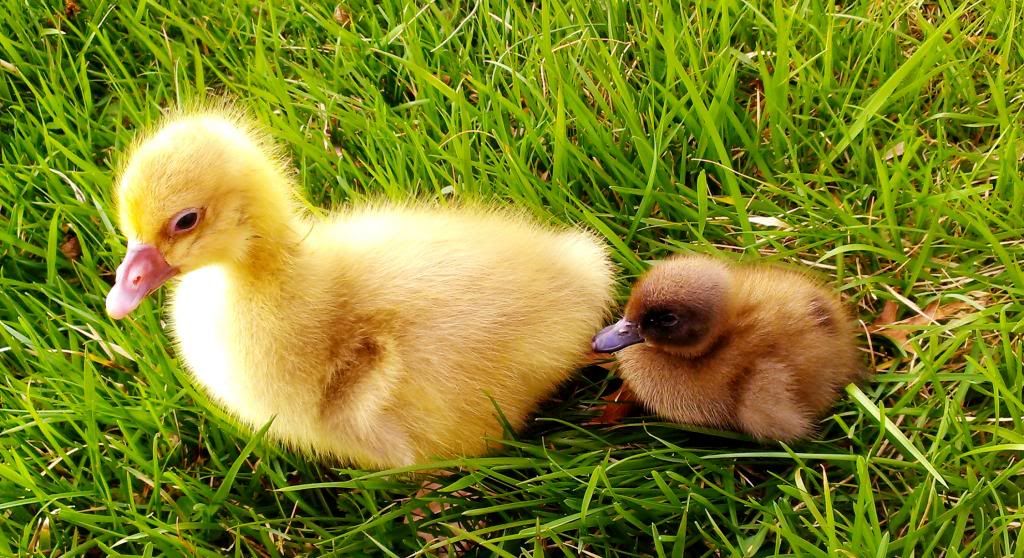 I would have cleared out the tub and let them swim in that, but I wanted to make sure they ate enough and warmed themselves up under the brooder.
Rosco has noticed me talking to them and has steadily been yelling 'What what!' throughout the day, but it's not sounding pained. It almost sounds like he's excited! Still, as a general rule I keep waterfowl and parrots separated. I don't want anyone getting hurt.