OMG GUYS!!
So, my birthday was a couple of days ago now, and it couldn't of been a better birthday, in fact, it was the best birthday EVER!
It is probably obvious as to what it is, if you noticed where I am putting this thread, and the title.
Anyway, my aunt surprised me, on my birthday, with beautiful Arab mare named "Serenity" − she is 15hh and 6 years old.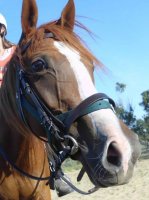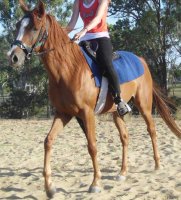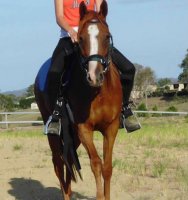 I didn't want to post anything right away, because, I have been running around like crazy trying to find agistment for her, and now that I have found somewhere to agist her, we are now in the process of organizing to have her brought down to here (New South Wales), from Queensland by truck, which is in another state (14+ hours away).
We have family horses, and I have leased horses, but having a horse of your own, is just different, you know? I can actually say I have a horse now that is MINE.