We have so many cute pictures of our sweet goffins girls but aren't sure where to share them, so I decided to make their own thread.
It didn't seem right to post pics of Luv Bug on the
Puffin's Progress thread
, so now
@Xulta
and I can post here. There will probably be a few repeats from other threads but now our favorites & new pics can all be in one place.
For starters, here are a few of my favorite shots of the girls together.
All so sweet you'd never suspect any tail pulling
unless you know them.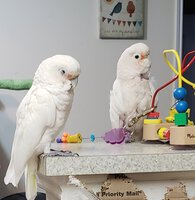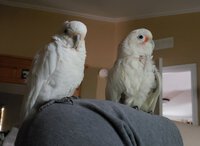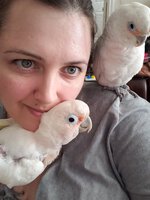 For anyone not familiar with the girls, Luv Bug is the fully feathered one and Puffin is the partially nekky floof!
Last edited: