Rollerblading along the road
Joined

10/19/09
Messages

2,326
Location
Real Name

Jennifer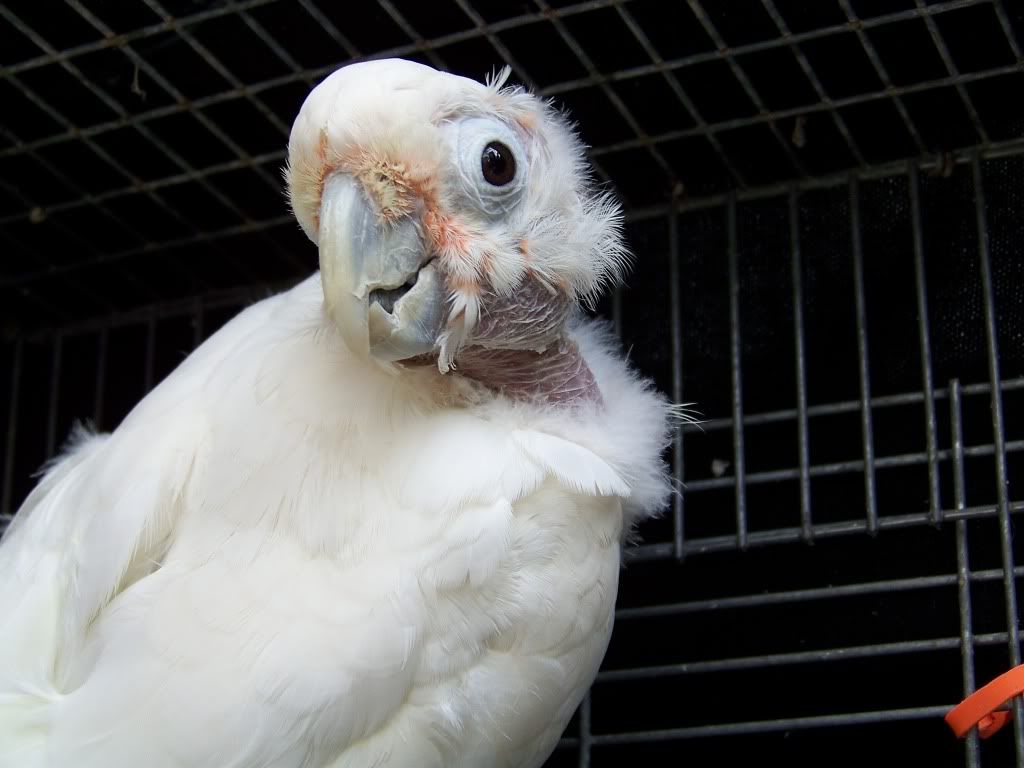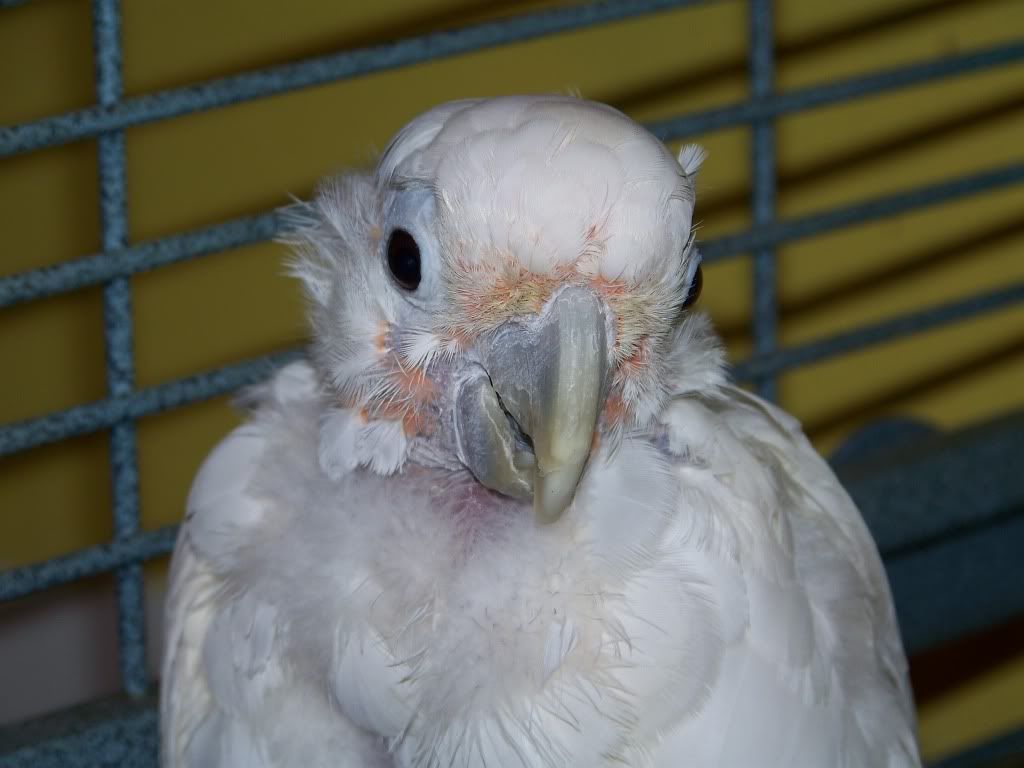 Our latest rescue was 6 birds who were previous breeders. The person who surrendered them bought out an existing breeder and in doing so, got these retired breeders. They are all 20+years old, some are much older. Some of them had been wild caught and all of them have been plucked either by themselves or their mate.
This Goffins Cockatoo I decided to name. I named her Alinea and I will call her Ali (Alley) for short. Alinea means basically a new train of thought and I figured since she is going to be starting a new life it fit perfectly. She is also plucked as you can see in the pictures above, some was from her previous mate and some she did herself.
I wanted to just share with you some happy news. Ali was totally wild and I it was not know if she was ever a pet or not besides her life as a breeder. I have been working with her and I have been able to handle her outside of the cage and she has never bit me once!!! I am so happy about her progress and I think she will not have a hard time finding a forever home.