I made a bird shower for my bird!
The total cost for me (USD) was 40$.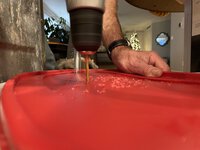 Drilling the drain holes in the plastic!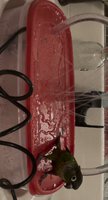 Bad photo..water was spraying so I had to do it in the sink. As you can see in the photo, a water pump pushed water into a tube with holes that spray warm water to a certain spot. The end of the tube is capped, and the water is reused.
Since this is only the second day, he hasn't gotten used to it yet, so I have no wet chicken photos. This is the thread where I will post those!
How did I do?