Rollerblading along the road
Celebirdy of the Month
Mayor of the Avenue
Avenue Spotlight Award
Joined

7/23/20
Messages

4,485
Real Name

Call me AB
It's been awhile since I've had a flock thread.
We've been doing as well as can be expected, life's crazy busy but this lot is so good at adjusting as needed.
Excuse any bad quality photos, different looking phone which has been determined as too scary to be close to them
Also excuse the empty looking cage, need to go get more leaves.
Sunbeam loves using her veggies to freshen up.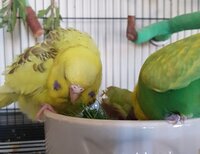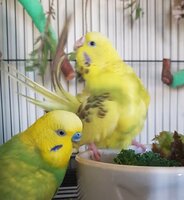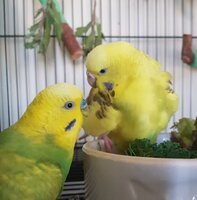 "Can I have it all please?"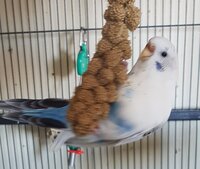 This looks like some healthy budgies enjoying veggies... truth is they're hunting for millet