Joyriding the Neighborhood
Avenue Veteran
Celebirdy of the Month
Mayor of the Avenue
Avenue Spotlight Award
Joined

3/21/10
Messages

21,152
Part 2 of Bosco's Christmas gifts have arrived, and boy are they glorious! I got several gorgeous curly willow perches including this fabulous corner perch that is beyond epic! and a tinny tiny Flagstone perch.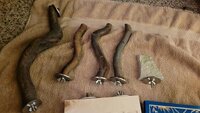 I also got him a stunning flat perch with his name and I just love the barky edge and I know he's gonna go nuts for it as well.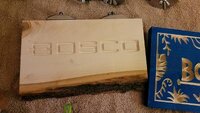 He also totally needed a name plaque as well and the blue matches him so well.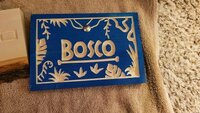 I managed to snag this fabulous RLS toy that I was so stoked to get! its even more lovely in person.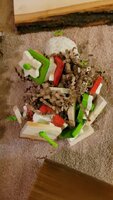 I also stocked up on sammich foot toys since he's a massive foot toy player.
I got some more Wacky Wafer toys since he has really taken a shine to them recently so I wanted to make sure to stock up on a few.
As soon as I saw these Tiki nooks I knew that I absolutely had to get Bosco one and its even more precious in person.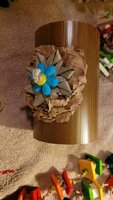 I am absolutely beyond thrilled with these absolutely perfect custom Christmas toys that Sarah was able to whip up. I could not be more pleased and appreciative for Sarah's hard work them.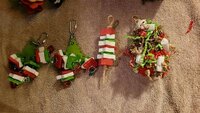 And last but not least we have here an absolutely perfect mini version of Puzzling Pieces and I love it so freaking much I can't handle it,lol. No way that Bosco doesn't go crazy for this!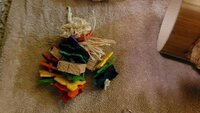 Here's the entire haul in all its glory! I hope that Bosco's first christmas with me is as special to him as I want it to be. I already added some of the new goodies to his cage and I'm hopeful that he's checked them out and will love them as much as I do.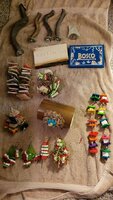 Thank you again so much
@Macawnutz
for the incredible work that you do. We are so very lucky to have you and your absolute genius in creating these wonderful masterpieces of toys and perches.