Sprinting down the street
Joined

2/27/14
Messages

405
Location
Real Name

Amy Pierce
I was contacted a little while ago about a pair of Red-winged Starlings that had fallen out the nest. Many people consider them to be a pest here, because they can get quite aggressive when breeding, but I'm so glad they were rescued, because I believe every bird deserves to live!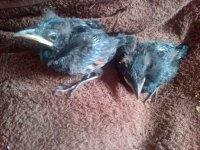 The babies on the day I got them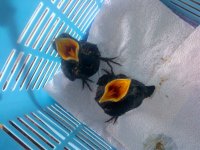 It wasn't long before they knew who mum was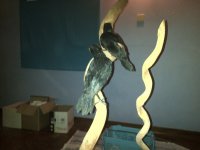 Perching nicely now, after just having learnt to fly (which they mastered in a matter of hours)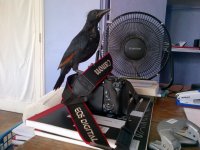 "Yep, I can use this too!"
All grown up now (Still looking a bit scruffy though...) and ready to leave the nest. I had the 2 little things for only 2 weeks, and couldn't believe how quickly they grew and became independent. They were moved into an aviary to gain proper flight strength as well as how to interact with other birds, and will be released in the next few days