Joyriding the Neighborhood
Avenue Veteran
Mayor of the Avenue
Avenue Spotlight Award
Joined

4/14/14
Messages

16,936
Location
Real Name

laurie
Last November I a second germ guardian air purifier for my apartment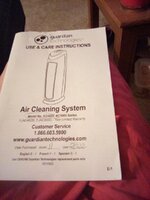 Saved the receipt
I bought it because of 3 yr warranty. I registered for the warranty the same day.
It was set up in the hallway of my apt. It ran great until Monday,when I unplugged it to clean the pre filter with vacuum brush per their instructions. I also vacuumed out the back to remove any dust and debris. When to plug it back in, DEAD, no lights, no air movement, just dead. WT-.
HMMMM jumped online to their chat on their website. That was not helpful at all. There are two triggers that must pushed to get the contacts to reset it, one is at the bottom the other is at the top, plus plug it in and turn it on all at the same time. Jeepers I need 4 hands to do all that at the same time, my neighbor came down we tried it. NOPE IT'S DEADER THE DOOR NAIL¡¡¡
Ok I call their customer care line. The first person I talk to extremely hard to hear and I ask politely for them to speak up or turn up their volume on their microphone. They did,but the next words from their mouth baffled me to no end. "Please send a copy of your 'transgression'. What¿¿ Ok I repeated what they said back to them. Yes transgression. WT-part 2. I ended the call. Called back. It was transaction. I quickly took a picture of the sales receipt emailed to them while on the phone. The manufacturer code I read it to them twice on the phone. Name and address I spelled out my name and spelled any difficult words in my address. We ended the call. 30 minutes later I get another email asking for manufacturer code, name, address. Jumping jelly beans, I have a slight speech impediment but it's not that bad. I took pictures of model# ,manufacturer code, wrote the name and address in English spell checked and replied.
It will 6-8 weeks to verify replacement. WOW¡¡¡¡ You are kidding right??¿¿
A day later I call back to make sure they have all the information. I am told now that it will be 8 to 10 weeks for verification. Nope that is unacceptable, I need this air purifier like yesterday. This apt I have mold issues, mostly in bathroom and that hallway. Is there another way to get here quicker. Yes I will talk to higher management try for you receive replacement. And I asked how often does that work?
25% they will do it 75% they will not. Oh goody. Will send you a letter WT-. 3hrs later I get a email with very specific instructions you must video; show model # manufacturer code, then video cutting the cord at base of unit show cut cord with with model# and manufacturer code plus pictures of cut cord with model# manufacturer code. Holy hockey sticks,ok.Here's the video I sent them
Unacceptable WT- part 3 no explanation just unacceptable. I tried to call them yesterday but they were already closed for weekend. I took 3 more pictures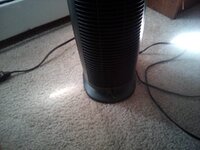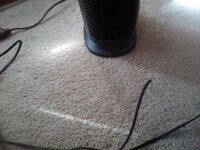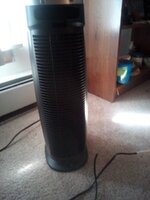 Late last night, another email, accepted but with conditions. It will take 14 -20 business days for you to receive replacement. There's no warranty with replacement either. WT- part 4
Long story short I bought another air purifier yesterday but NOT THAT BRAND. I would not recommend that brand to my worst enemy.