wahhh! now what's going on....
his left is allot worse than his right, they look bare and sore
he doesn't seem to be paying much more attention to them, but now i'm watching I've seen him rub his face against the perch and with his foot a few times
i'm worried sick
i rang the emergency vet, and he just said there was nothing he could do without seeing him and to keep him comfortable for now but it sounds like he's irritated it
there is nothing new around the cages that i can think off
i have ivermectin so going to give him a drop tonight
does anybody know what i could wash his eyes with,
maybe chamomile tea, or a weak vanodine solution?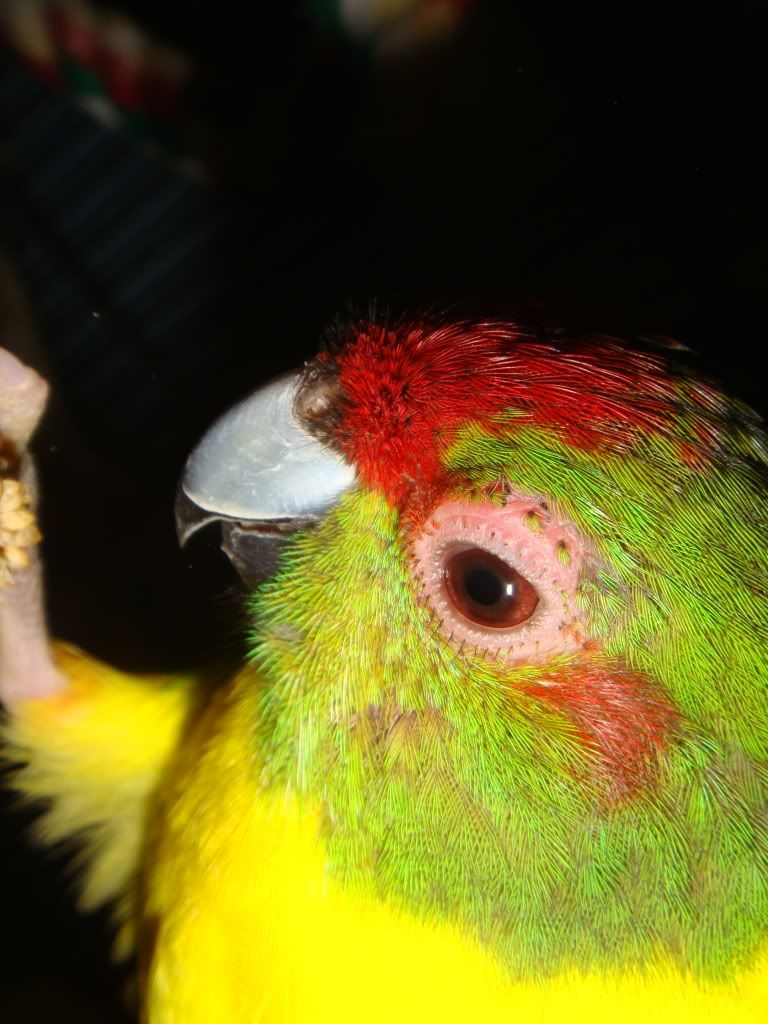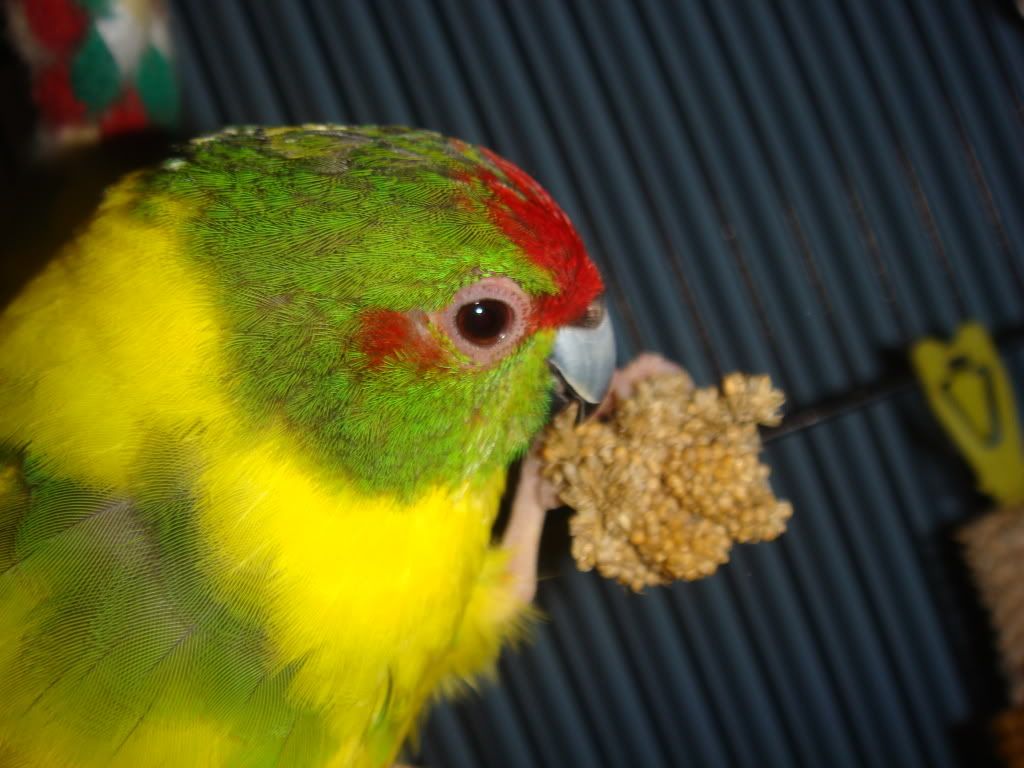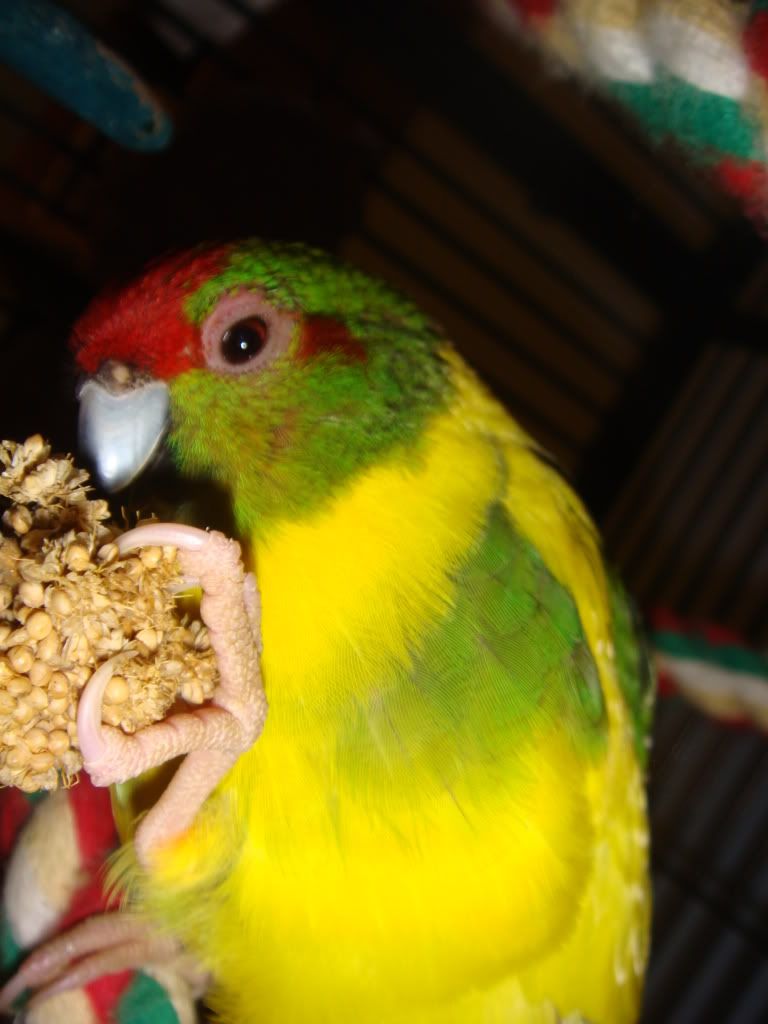 i love my baby to pieces!