Jogging around the block
Avenue Veteran
Celebirdy of the Month
Joined

6/18/16
Messages

872
Location
Real Name

Georgia
@faislaq
as requested!
Where to begin...
On the 20th February, my family and I went away to spend the weekend in Underberg (in South Africa). There are many snakes in the area - so when the lodge kitten went running down the passage way late that Saturday night, we thought that she had been bitten by a snake due to the high pitched squeal coming from her.
Her mouth looked swollen and during inspection, this little rat fell out! We didn't have much hope because of how small he was. And his skin had bee pierced in several places (top of head, between ear and eye). We planned on just giving him a warm place to pass away.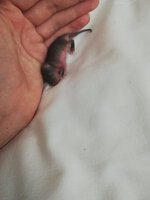 The next morning, however, he was very much still alive. We fed him mashed kitty pellets and took him to a vet as soon as we got back home. They prescribed a syringe with puppy formula.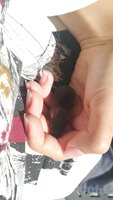 It was just so hard to feed him. We eventually switched to a paintbrush and it was a million times easier. His wounds were scanning and healing over.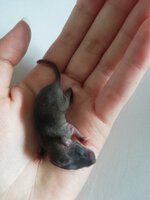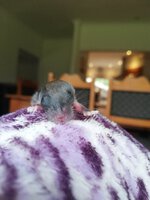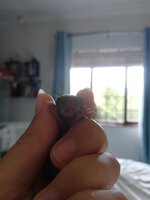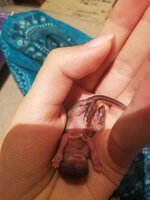 But he just looked skinnier and skinnier. I had done a heck ton of research by this point and everything recommended isomil 1 formula. But as the clinic said the puppy formula, we trusted their opinion. Eventually though, I couldn't sleep (and it had nothing to do with feeding him every 3 hours). We rushed out to buy some isomil 1.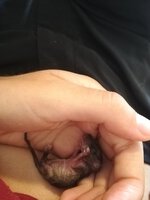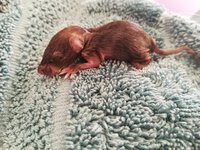 It definitely seemed to help. His development though was definitely delayed. It is also assumed that this was due to an infection caused by the cat bite and that most of his energy went into fighting it instead of growing. And at long last, his eyes and ears started to open!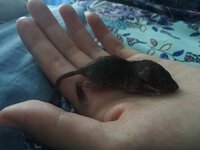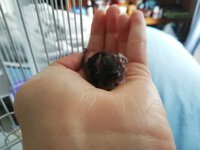 And so we started him on solids.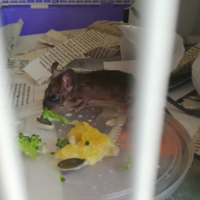 Despite his patchy coat (due to the formula), he was a bundle of energy PERMANENTLY. And had no regard for personal space (still doesn't).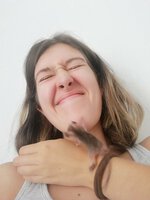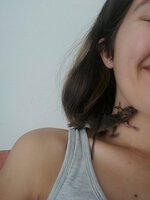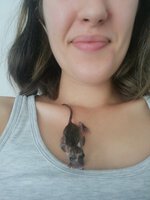 We were gradually reducing his formula and started to get him to drink it himself. It was not a tidy affair.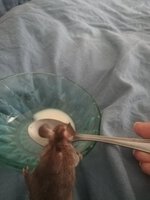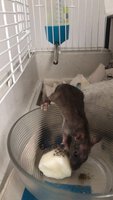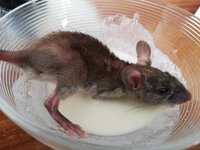 He also sleeps a little strangely - shhhh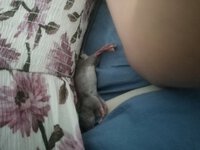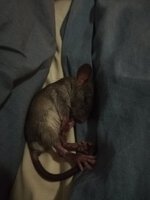 One day, we noticed just how odd his fur was looking. We hit the baby moult!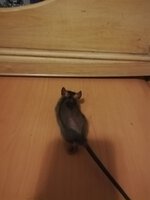 He's now properly on solids and tries his luck to steal our food