Just in time for the SWS - New Toys for Birdie Bagel Fanatics
Have you tried Birdie Bagels. These super fun compressed paper rings are a favorite around here.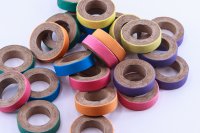 Two new toys
,
Babysitter I
and
Babysitter II
, feature these super fun parts. The coolest thing is that once the bagels are enjoyed your bird is left with a chain of beads and other plastic parts to play with. It's two toys in one!
Comes in two sizes!
One for small birds with itty bitty bagels. Sized for cockatiel, conures, Quakers and Caiques.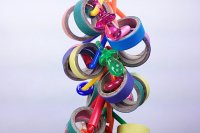 One for medium birds with fatty bagels and itty bitty bagels. These have large links so they are good for larger birds like grays, amazons and eclectus.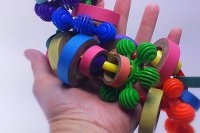 Enjoy the new toys now and save some