ASK ME FOR PICTURES OF MY MACAW!
Super Moderator
Mayor of the Avenue
Avenue Spotlight Award
Joined

4/28/18
Messages

11,647
Location
Real Name

Shez
Burt is a very lucky boy who received a parcel full of goodies this week!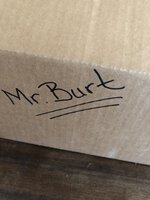 @Teckechick
was very generous and gifted Burt and I her winners gift voucher from the I Spy contest which she totally deserved to win for such awesome entries.
I am so appreciative of this gift and for a change I am rather lost for words. Thank you so much Dawn
Burt used to love sticky beaking out the window at the neighbours and outside birds even though he knew I was not impressed with how he did it....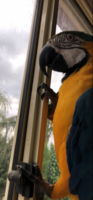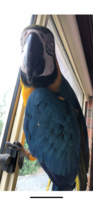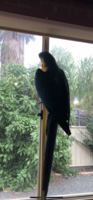 He now can watch and yell at the neighbours and the wild birds in total comfort....
Sarah did an extra special order and got in a window perch for Burt.
He also got a little stash of foot toys
Some of which he has already loved to bits...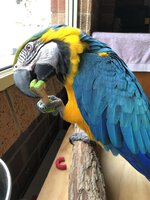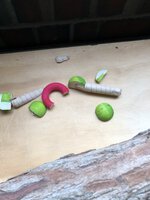 I really want to thank Dawn and Sarah for being such beautiful generous people. You guys have really made this week wonderful for Burt and I
THANK YOU!!!!