Joyriding the Neighborhood
Avenue Veteran
Celebirdy of the Month
Mayor of the Avenue
Avenue Spotlight Award
Avenue Concierge
Joined

11/3/12
Messages

22,880
Secret is an old Amazon, contrary and whips her head to nail me even from the bird cage while in between bars. Granted, she's getting softer since MC passed away.
Someone asked a while back so here's how we handle skritching outside the cage (and keeping my fingers).
I have a baby blanket on my lap and a T sick turned upside down: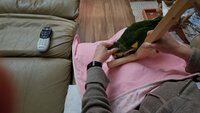 See how quick the head snaps up?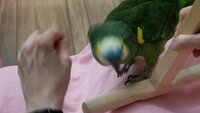 But if you do it right.....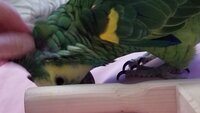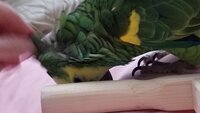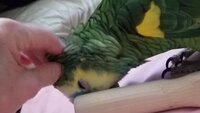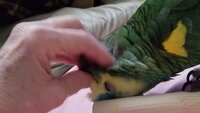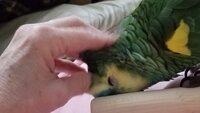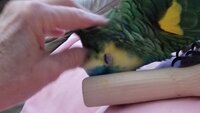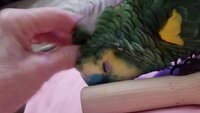 Then the quick response that I missed a spot so she scratches with her foot: