Hello,
My name is wesley I come from the netherlands. And I got my first bird back in 2020 a white java sparrow - male. In 2022 a female and now they had 6 baby birdies. Super happy.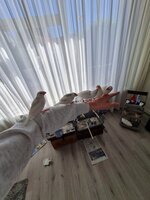 But today there was a little accident. While they were on my shoulder one fell and scared everyone and 1 flew against the wall. And now he is currently like this.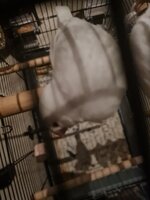 The head is dangling to the side and when he was sleeping the head was sideways and down. You can push the head to the middle but there is a big bulge on his right side opposite of his head should i be worried cus i have no idea.