Cruising the avenue
Vendor
Avenue Veteran
Celebirdy of the Month
Mayor of the Avenue
Avenue Spotlight Award
Avenue Concierge
Joined

10/16/09
Messages

11,324
Location
Real Name

Claire
About a week ago, I saw this baby anole. I love them! It is the one thing I love to see around my house.
When I left South FL years ago, I knew I would miss seeing them and the other lizards that run around there.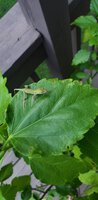 The day I spotted him. Must have been newly hatched. He stays on this hibiscus tree.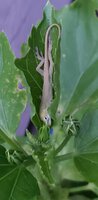 He sleeps so cute! Safely snuggled in a leaf.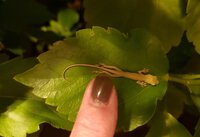 Comparison of how little he is.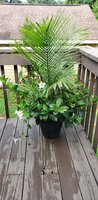 He stays in this palm most of the day. Runs up and down the new frond in the middle, but seeks refuge below on the dipladenia.
Good morning! I am getting bigger, and I have gained weight. Bugs are so good here!