Joyriding the Neighborhood
Avenue Veteran
Celebirdy of the Month
Mayor of the Avenue
Avenue Spotlight Award
Joined

3/21/10
Messages

23,246
I havent been taking as many pics lately since I'm always so tired from work but I finally on a long lunch got back into it and got lucky with some lovely shots of my friend momma Squirrel. She trusts me and lets me get very close to her. She even ran over to me this time and got within about 4 feet of me I was very humbled. She's one of my absolute favorite subjects and any pics I get of her is such a lovely gift.
@Peachfaced
@Mizzely
Staring into my soul!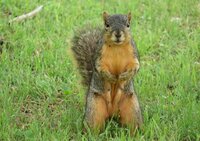 Cleaning her nails after eating a nut.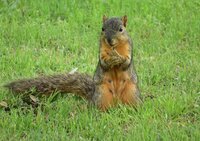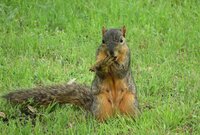 Look at her with her widdle tongue out! She's so adorable I just wanna snuggle her.