Rollerblading along the road
Celebirdy of the Month
Mayor of the Avenue
Avenue Spotlight Award
Joined

4/12/21
Messages

4,549
As Mojo is out and about now daily i have decided she needs a play gym to occupy her.
The requirements are -
1.Needs to be able to be moved ( once further along in her training and development the gym will go upstairs to my office where she will spend the day with me )
2.Needs to be able to be added to over time ( i want to be able to add to it to keep things fresh for her )
So have drawn up some plans no C.A.D. here just on a scrap of paper and im probably the only person who would understand them so no point sharing.
Ordered the stuff needed online and the last bits arrived today.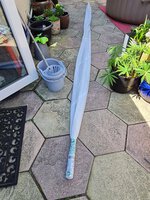 15 metres of pvc pipe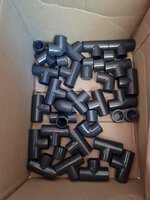 PvcPipe fittings
22 T pieces
10 end caps
4 bends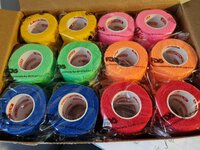 Vetrinary bandage sourced from a vets supplier.
Have stainless steel fish eye hooks that will be placed under the pipework for attatching toys to.
I have a few toys ready for it and some others ordered.
Will be making it over the weekend hopefully all will go as planned.