Ripping up the road
Administrator
Avenue Veteran
Celebirdy of the Month
Mayor of the Avenue
Avenue Spotlight Award
Joined

4/15/10
Messages

47,472
Real Name

Matthew
Our "Mayor of the Avenue" award is presented to a member who exhibits the qualities that distinguish them to be an upstanding credit to the Avenue, a loving, informed, conscientious and caring bird parront and an all around good neighbor.

I am happy to announce that AussieBird is March's Mayor of the Month.
I enjoyed reading your interview, and am sure that everyone else will as well!

1. What kind of birds do you have (age, species and names)?

I have seven parrots and a flock of chickens.

Lemon Jade (LJ) is a (estimated) 8-9 year old male Budgie.

Obsidian is a (estimated) 5 year old male Budgie.

Snowflake is a almost 3 year old female Budgie.

Sunbeam is a 2 and a half year old female Budgie.

Emelia is an almost 2 year old female English Budgie.

Winston is an almost 2 year old Male English Budgie.

Quarter is a < 9 month old unsexed Galah (Rose-breasted Cockatoo).
The chicken flock size is ever changing and they are all of varying ages.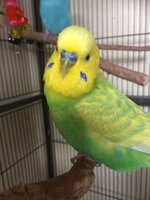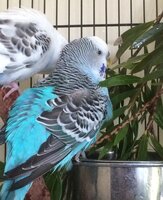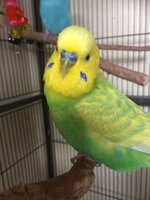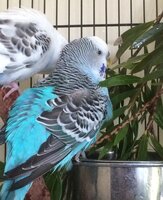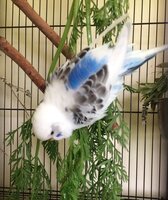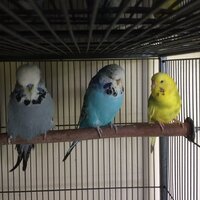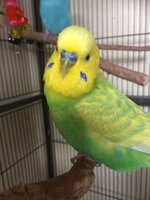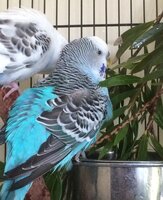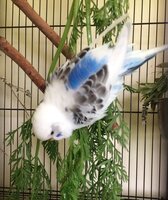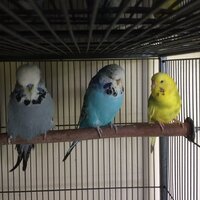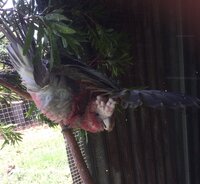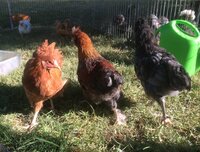 2. What got you interested in birds?

I've always had an interest in chickens due to growing up with chickens always around.
My interest in budgies started when I picked up a little book about caring for budgies. It all grow dramatically from there.

3. What have your birds brought to your life?

A little more drama. Everything from budgie relationships to simple food preferences are a comedy to watch and see develop over time.

4. What have you learned from sharing your life with your birds?

That there can be so much more to something then you simply see. Budgies, for example, on the outside are just little colourful rainbow birds that most view as a pretty cage ornament. In truth they are complexed little beings with a wide variety of personalities, tastes, and needs. I myself feel I've only just scratched the surface when it comes to their general (and health) care.

5. What's one birdie memory that will stay with you forever?

It's hard to pick one, but I very much doubt I'd forget when I got my first budgies. Ever since that little book I had planned to get budgies, I didn't know how or when at that point. One day some time later my mother came home from visiting a relative and told me there was something the car for me, that was my beautiful LJ and Allura.

6. Where is your birds main living area?

Currently the budgies' cages are located in our large laundry as it is one of the few rooms in our house without a ceiling fan and also fits their flight cage well. But I am in the process of building an aviary for them and that will be their personal living area.

Quarter lives in an outdoor aviary and the chickens have a small paddock with multiple night pens.

7. Did you change things in your home to accommodate your birds and if so what kinds of things did you change?

Living in a house with many other people I haven't been able to change as much as I want to, but there have certainly been safety changes in regards to chemical, etc.

8. Are you involved in any kind of bird related group or activities?

Just AA

9. What is the one luxury item you would love to have for your bird(s)?

A bird room that has access to an outdoor aviary.

10. Is there any bird that you dream of owning and if so why?
I hope I get to share my life with a Princess Parrot again as they're such gentle under-estimated characters
I'd also love to live with an Alexandrine one day
11. Describe a typical day with you at home with your birds.

Not being a morning person, non-work days start at 8:00, at the earliest. I normally eat a quick breakfast first otherwise I just won't eat. I top up the budgies' pellets and give them some seed in a foraging bowl, veggies are usually served on skewers (how they prefer them). I spent time tidying in and around their cages rearranging and adding toys/foliage as they do their budgie things. I make sure to take a quick note of everyone's behaviour to ensure everyone is okay and getting along.
When I am done with the budgies, I go out and give all the chicks fresh water. On my way out to Q I'll let some or all the chickens out of their night pens for free forage all day. I also generally see to my other animals that require my attention of a morning.
Quarter being picky still has a diet that consist of mostly seeds. In the mornings where I will be home to remove spoilable food I generally soak some pellets and mix his seeds through it in the hopes he gets some pellets into him. I often offer some veggies too, or take a walk around the garden picking him some of his favourites (flowers and native seeds/plants). If he's in a cooperative mood I'll try some training, but he prefers scritches. I do a tidy of his aviary, swap out dry foliage, and do any toys repairs. Because Quarter does not have any companions like the budgies I tend to spend a bit more time with him to avoid him getting bored or lonely.
I regularly check in with all the birds throughout the day to say hello and check they don't need anymore food, etc. or just to spend more time with them.
Of an evening I feed and lock up the chicks and chickens and give Quarter more food. The budgies generally set their own bedtime and go to sleep with the sun.

12. What have you learned about owning birds that you would like to share?

That you never stop learning. Even the most experienced Vet/Breeder/Trainer/Owner doesn't know it all! I hope I never reach a point where I think I know it all and refuse to learn more.

13. If you knew then what you know now about birds, what would you do differently?

Much, if not all, of it. Diet, caging, health. But there's a few things where I feel the end result isn't something I'd want differently.
I wish I had found and joined AA sooner.

14. What other hobbies do you have?
I do art, love reading and dabbling with writing, cactus gardening and water gardening.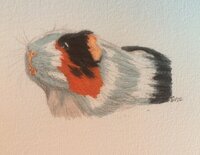 15. Anything else you would like to share?
I want to say a huge thank you to AA and all it's members who have helped me navigate the world of being a bird slave
Last edited: