Rollerblading along the road
Avenue Veteran
Joined

9/30/13
Messages

2,166
Location
Real Name

Sarah
Val finally made it to California! It has been a couple of years since we've been together, we were living together in NYC for a few years and then she stayed with my parents and brother, but she was thrilled to see me again, do some training, and is settling right in.
She has shipped on a plane and moved with me so many times that she thankfully, doesn't seem to stress or really care where she is as long as she's with me and food is obviously a bonus!
She's uber ratty from being in a travel carrier for 2.5 days but she's safe and decent to look at. A shower will definitely be a plus.
Her first flight had a major delay, connecting flight was then missed, the next connecting flight was canceled, but she made it on the third try.
She was sweet and a good sport about it all the cargo employees at each connection said.
Now window gazing, preening, and begging for food... typical Val.
Welcome home.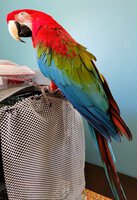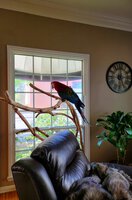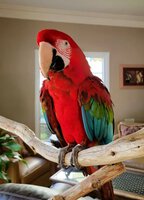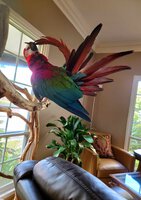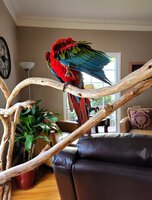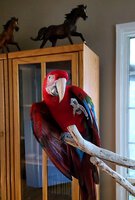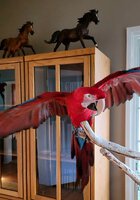 Last edited: