Rollerblading along the road
Avenue Veteran
Celebirdy of the Month
Avenue Spotlight Award
Joined

10/27/15
Messages

4,244
Location
Real Name

Sylvi
Ordered a few new houses for my Syrian Hamster, Lua, last week. She's an absolute doll, I adopted her back in February from an owner surrender and she'll be about 5 months old now. She's a longhaired black & white baby. Her favorite things are strawberries, napping in my sweater sleeves and pasta.

Now for the cage tour and some photos of the cutest little lady! Gosh knows I take so many of her, I'm totally obsessed.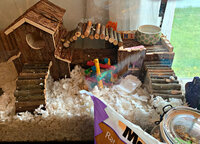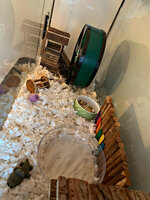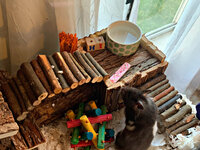 Prepare for cuteness in 3, 2, 1.. (Also, your eyes don't deceive you, she indeed does have a little white goatee!
)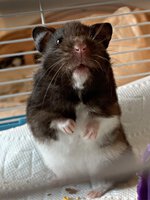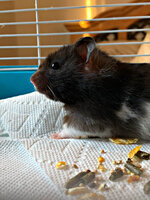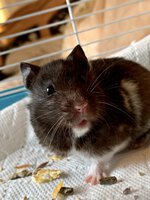 And one final one of her just being a typical goofy ham