Rollerblading along the road
Avenue Veteran
Mayor of the Avenue
Joined

6/20/11
Messages

2,879
Location
Real Name

Keri
Quite a few changes since I last posted several years ago. Some loses and some new additions.
The pups: Prancer a rescue Pitbull mix. I dunno she basically acts like a 60lb chihuahua. She's around 8 with severe anxiety. She has had several homes. She drives me insane most of the time, but she is firmly attached to my husband lol, so she has a permanent spot here.
There there's 3 yr old Clover. Mostly Great Pyrenees with a tinge of Anatolian Shepherd. She loves barking at EVERYTHING!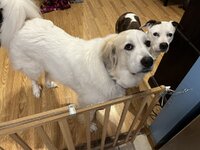 The cat crew has had a lot of changes.
Finn is my constant shadow.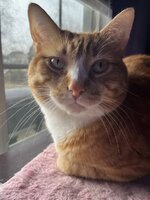 Whisper is a feral cat we took in. She had 3 blind kittens. All the kittens found wonderful homes. I think her eyesight may be starting to fade but she is such a fun cat.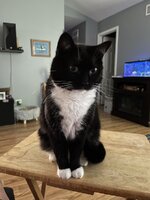 Oscar is 1 yr old and oh boy he's nuts. Amazing personality! His poofy lips make his face so expressive lol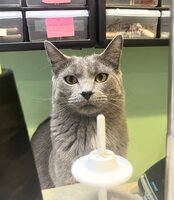 The chicken crew waiting for scraps. We have 3-4 more coming in the next month or 2.
Last but not least there is Grogu the crested gecko.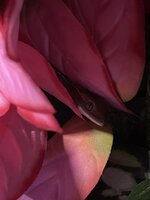 Last edited: