Rollerblading along the road
Vendor
Avenue Veteran
Celebirdy of the Month
Joined

6/25/12
Messages

4,140
Location
Real Name

Kate
Hoot N Holler News:

Please expect order delays this busy time of year.
All remaining sws orders ship today (Friday Nov 1)

The last day to order for guaranteed Christmas delivery is November 25th

HootNHoller will be closed for the month of December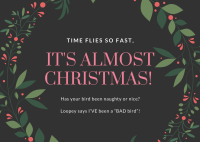 If you plan on making a large order or have specific color requests on toys, please order as soon as possible.



Other News:

Hoot N Holler is expanding in January! I will be adding a 'shipping center' building to the property to free up much needed space in my workshop.


New toys are on the horizon; including
Toy Builder Kits
!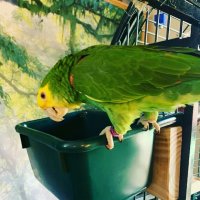 Hmmm.. What toy will you build for me today?



I hope to present the 'Handicapped Bird Series' in January, which will consist of a variety of perches, platforms and feeders designed for birds with foot or wing issues.


Christmas Shop

I will be adding a Christmas Shop section to the site as soon as possible, bundling toy favorites that are perfect for gift giving.


For a full report on what's coming in the year 2020, please sign up for the newsletter-
(link is in signature)


Happy Holidays!
From Loopey, Walter, Skittles, Sprinkles
And Me!
​