I've been running a personal project to benchmark various browsers on different operating systems and one of the things I noticed which is skewing my results is high CPU use when I have AA open in an active browser session.
The solution for my testing purposes of course is to close AA, but I wanted to mention it in general since the site is acting rather piggish on resources even when it's not the focused window and in use.
I suspect it's the animated advertising banners.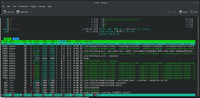 ​