Rollerblading along the road
Joined

10/2/18
Messages

2,251
Location
Real Name

Rick
Hi all,
OK here goes.
Not much fore I just bought from another vender.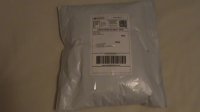 'The Package' that came today.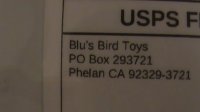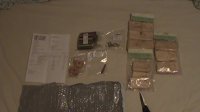 Busted open. Let's look inside the bags now...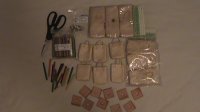 Going clock-wise around;
1. I see a few pear links. (Very nice)
2. A Bunch of woven baskets (I love these)
3. 10 large leather squares with big holes in them
4. A bazillion mini colored Popsicle sticks
5. (And those are my scissors
)
Let's test this stuff to see what the boss says,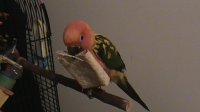 'Mmm, very nice.'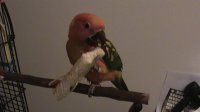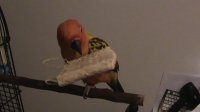 'Yup, I'm going to enjoy tearing these up...'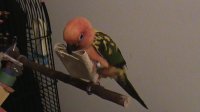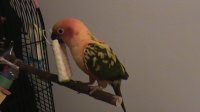 'I'm carrying this off to my cage...'
The leather squares got chewed on for about a minute and Farlie ran from those mini colored Popsicle sticks. (I've been giving him plain ones.)
I also bought a 1/4-20 screw driver thingy to screw holder bolts with fender washers into toys.
And that's all I bought this time 'round.
Thanks, Jan. I liked the fast delivery time.
Last edited: