Joined

1/29/12
Messages

154
Location
Real Name

Amanda
So, i was studying up on how to dye my own pieces of wood from our local hobby store, and i did it... and... IT WORKED!!! I was so excited I thought i would share with everyone on here the play-by-play of DIY toy dying


1) all the makings:
~White vinegar (food grade)
~a few wooden pieces from the hobby store
~gel food dyes (red, blue and green are what i chose)
~a few disposable plastic containers
~pair of gloves
~a spoon (disposable)
~hot water (approx. 1 cup per color)




2) in each container (one per color) i added:
~1/2teaspoon of vinegar
~1 cup hot (almost boiling) water
~a squirt of GEL food coloring





3) mix really well to make sure all of the coloring has been dissolved in the water.




4) add all of your wooden pieces and let them soak for about 30mins to an hour.




(i also made purple by mixing red and blue colorings in the same bowl:



5) after 45mins of soaking, notice the wood is getting darker!!! yay!!!




6) taking out each piece i put all of the pieces on a piece of wax paper to let them dry over night.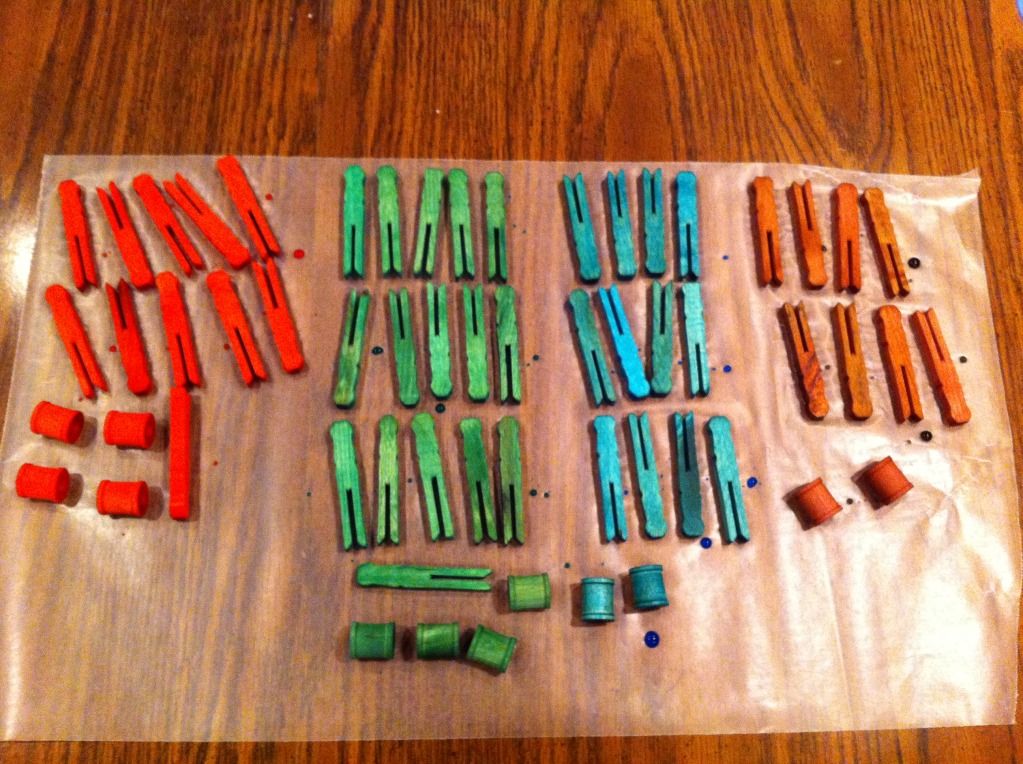 IT WORKED!!! I was SO excited! it was really really easy and VERY inexpensive, and now i can make my birdies toys at home whenever i want!!!

These are our wooden pieces in an egg-carton toy i put together for some foraging: