♥❀Livin´ in Lovebird Land❀☼
Super Moderator
Avenue Veteran
Celebirdy of the Month
Mayor of the Avenue
Avenue Spotlight Award
Avenue Concierge
Joined

1/8/18
Messages

29,644
Location
No money? No toys available?
Maybe you have these things and can make this 5 minute 5-min-flower-shredder..
I live where bird toys are sparse so I'm always looking for DIY toys and activity ideas so I want to share this for anyone in a country with no toys available or maybe you are broke the day before payday and you want to give the birds something new to play with for a short while.

This is probably the most simply DIY toy that I have ever made and you don't need much to do it.

It take 5 minutes to make and approx 5 minutes to destroy (slight exaggeration- probably 15, but it depends on each bird)

To make a basic flower;
-a piece of cardboard cut into two squares
-2 tie straps
-approx. 20 paper cupcake liners
Tools: scissors and a poker (eg. a pen)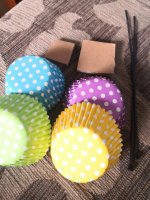 *if you can't get tie straps then a natural untreated twine (hemp or sisal) will work the same, knotting the ends

Method,
-Poke a hole in the smaller cardboard square and thread onto the zip tie.
-get two cupcake liners, flatten them and then cut lines in the outside to make it look like a flower.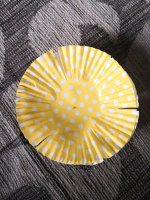 -thread it onto the tie strap, repeat until you have reached a nice size.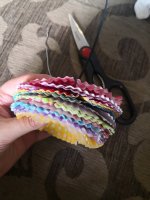 (I don't make them to big for higiene reasons)
-poke a hole in the centre of the other cardboard piece.
-put the flower inside or outside the cage, thread the cardboard on the opposite side, then put the other zip tie on and tighten it until the flower doesn't move around. Cut the excess plastic off.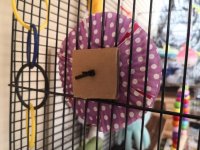 Simple as that


Additional
-you could dye the cardboard or colour it using non toxic colouring or food dye
-You can use beads instead of cardboard which is what I usually do but I have ran out of larger zip ties and so I'm using our business ones
You could also use small wooden beads.
-you can add in a piece of seagrass between the cupcake layers
-you could poke treats inside
-you can swap paper cupcake liners for paper cups (non waxy)
-if there's no cupcake liners or paper cups in your country you can use coloured paper and cut flower shapes out or use dried bird safe leaves.


-you can make a few and store them by threading the back parts onto the flower and closing the zip tie but only a little so that you are able to cut it off to use it and release the cardboard and zip tie closing part.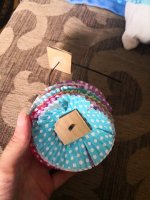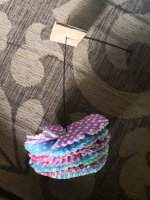 Tip: if you are suffering from arthritis or other problems affecting the movement of you hands, (or are just feeling lazy) get the kids/grandkids/nephew/neighbours kid involved (as long as they wash their hands first)


I hope this helps someone out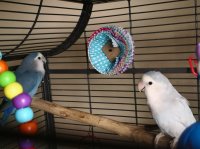 edit, Sorry for alternating between zip tie and tie strap - Tomayto tomahto
Last edited: