Hello, I have a 6-month-old budgie that has had a sudden change in her droppings. I keep her with another budgie who does not show any similar symptoms. Since getting her around four months ago I noticed that compared to her sibling she sleeps more frequently and is weaker at flying. I feed them bird chop in the morning and pellets and seeds at night. I have been monitoring her droppings over the past two days.
For reference this is what her siblings droppings look like, and also what hers used to look like.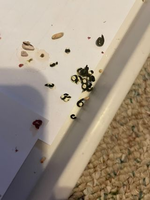 Below is her droppings from Thursday morning,
Friday morning,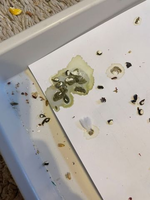 And now, this morning,
Please advise. Is this normal? Should I schedule to see an avian vet? Thank you.