Ripping up the road
Avenue Veteran
Celebirdy of the Month
Mayor of the Avenue
Avenue Spotlight Award
Joined

10/16/09
Messages

26,782
Real Name

carole
Gryphon likes to play with toys. Not as much as parrots do, but he does like to tap on them, and he messes with everything on my desk.

So I thought...soft, cuddly items when I set up his cage, since he is a single bird at the moment. And a few small colorful toys to mess with.
Then I started seeing pieces of something sticking off his face in the morning, something white. The other day he had a lot, and some in his beak. Which brought me to mind of one little baby that Susanne had, that did not make it. A necropsy showed it had ingested some string.

So just use caution when selecting toys, and I wanted to make sure nobody looked back at my photos, and thought something like this one was appropriate. Come to think of it, I don't really know any bird this toy would be safe for. I threw it out.

the white string one on the right in this photo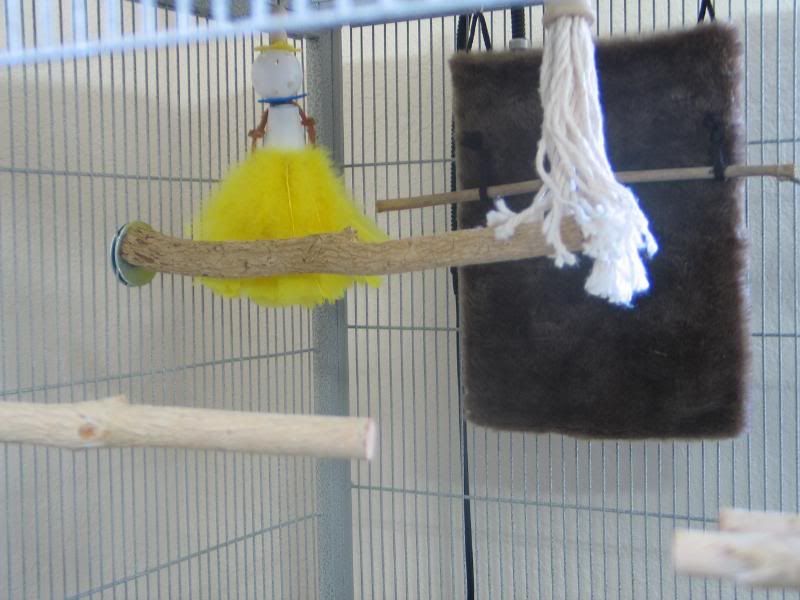 the top is a wooden piece, with small plastic heart on wire.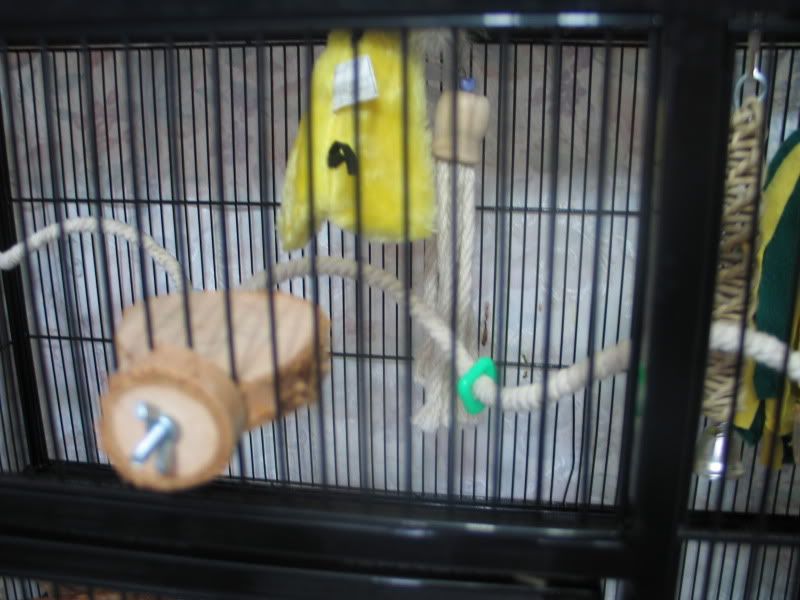 Last edited: