Boris Catanov my sleeping companion.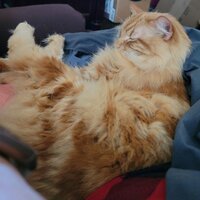 Maurice my 19 pound chonky boy. He loves the new bathroom carpet. But why he chose the brick for a pillow I have no idea.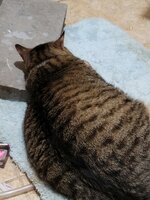 Maurice and Frantz enjoying snuggling, the bathroom rug, and the bathroom heater. 19 pound Maurice and 8.5 pound Franz.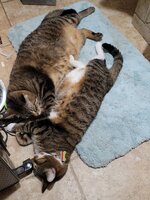 Boris snuggling with his mama.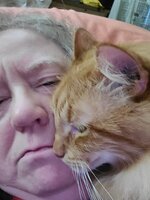 Boris and Maurice. I am surprised Boris isn't saying "help I can't breathe ". Boris weights about 15 pounds. He is both longer and taller than Maurice and is probably part Maine Coon.